Homepage

bVus WELLNESS-EVERYWHERE Solutions


30-Day
Money-back Guarantee
Unleash your Apple Watch to Achieve
Its Full Wellness Capabilities

Quantifying insight into your wellness
to keep you on track:

Coach your breathing
Improve your posture
Be reminded to take breaks
Stay hydrated
Build life-changing habits
Accomplish real-time biofeedback
Tour the Most Robust Wellness App

Start with the basics. Condition mindful posture, breathing and hydration.
bVus  Solutions

DON'T OWN AN APPLE WATCH?
Get ready for the brand new Wear OS watch for Windows, macOS, and Android! Register to receive updates on the launch of our minder watch and Android App.


ACHIEVE - WELL - EVERYWHERE
Establish a Collaborative Partnership that Accelerates and Elevates your Wellness.
MinderPROs transform your vision into reality and help you create
and execute your customized plan.

"I first thought that my business was fine, but I'm not. After working with Erin, I started feeling better and now business is that much better too! Healthy and positive habits have taken hold." -Andy H.
— Andy H
"Susan helped me craft a personalized wellness approach by truly listening, hearing and asking the right questions so that the journey become clear, simple, forged from one self-discovery. Almost immediately, the dots began to connect and I realized that many of my project productivity issues were stemming from inefficient habits and approaches I had to living my personal life. We broke everything down into manageable goals, tracked progress and celebrated wins. Always projecting positive language and visualizations, I found I could bring this approach and attitude into all aspects of my life."
S.T.
Take Your Next Step with obVus
Begin the journey to improving your posture, breathing, and overall wellness with the help of obVus. Our expertly designed live well and work well products are made to fit into your life with minimal effort needed.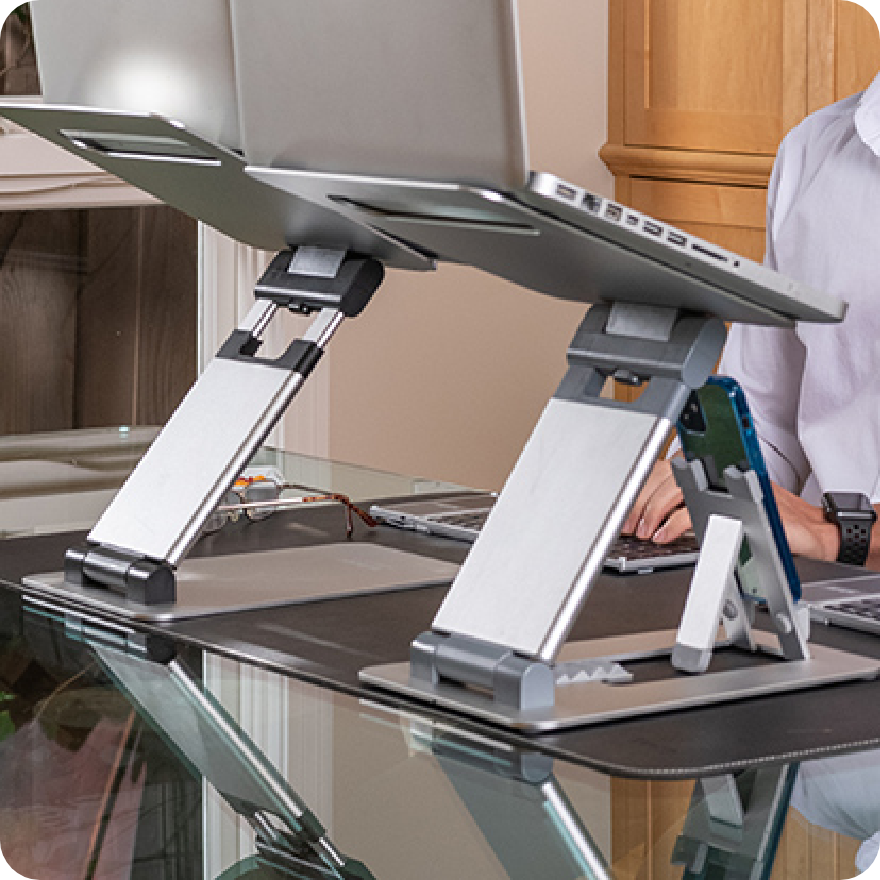 Blog
Learn more
about wellness
and mindful living