POSTURE. BREATHING & BREAKS (ME/Mos)
Implement key habits in your daily routine and change your life's outcomes

Our patented real time biofeedback algorithm coaches a healthy coordinated breath & will:
Improve your mood, focus, sleep and heart rate variability
Reduce back pain and stress levels
Lower your blood pressure
Help you sleep better and longer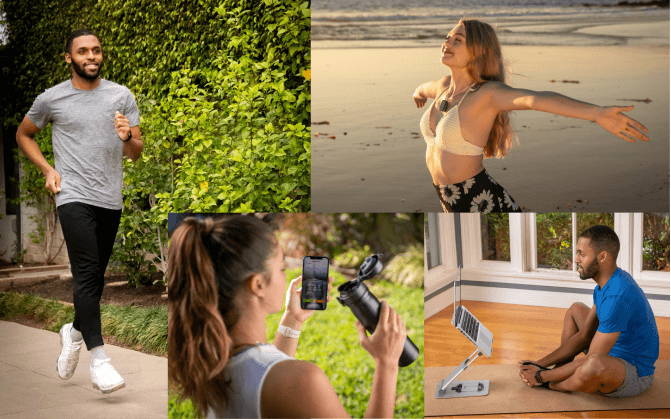 SET ASIDE MOMENTS FOR
YOU
YOUR "ME/Mos"
Active breaks are essential to maintain your health, enhance recovery and improve productivity. minder coaches you to take breaks, stretch, go for a walk, workout, or drink a glass of water. Each break improves your physical and mental health.
CONVENIENT & DISCREET
TAILOR TO FIT YOUR NEEDS
minder helps with your posture when your iPhone is on or in the background when your screen is off. Enjoy a variety of sounds, visual cues and haptic vibrations you can use alone or in groups, whether at work, out and about or in the comfort of your home.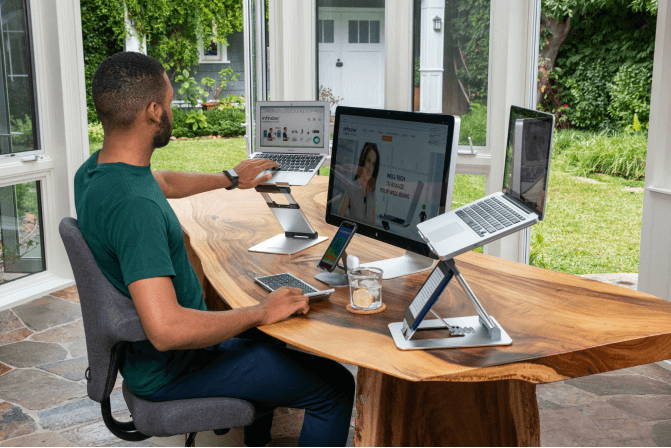 TAKE YOUR WELLNESS SERIOUSLY
DISCOVER A NEW WAY TO ENHANCE YOUR LIFE

"I'm getting a lot more out of my Apple watch because of minder. The real time biofeedback is fun and engaging. I like how you can set up different sounds of nature in the me/mos or breaks, and I like how you can see your heart beats on the live screen. All the pieces that come in the kit are good quality. Worth checking out if you don't like braces."
— Evette T

Aug. 11, 2020
"I'm getting a lot more out of my Apple watch because of minder. The real time biofeedback is fun and engaging. I like how you can set up different sounds of nature in the me/mos or breaks, and I like how you can see your heart beats on the live screen. All the pieces that come in the kit are good quality. Worth checking out if you don't like braces."
— Evette D

Aug. 11, 2020
See more minder reviews >