2 SCREEN SOLUTIONS IN ONE
"2020-21 Best Overall Laptop Stand to Save Your Neck" - WIRED
minder Laptop Tower with Integrated Smartphone Stand, Portable Laptop Stand and Phone Stand, Foldable Laptop Stand, Ergonomic Stand for Laptop and Phone, 17 Inch Laptop Stand
Promotes Working Efficiently -

A

 

laptop stand

will enable you to transform your desk to a more effective workspace so you can work comfortably, whether you're sitting, standing, or

changing positions frequently.

It comes with an easy-access built-in phone stand.
Ergonomic Laptop Stand for Good Posture

- This

foldable laptop stand

 

positions your laptop

at eye level while

sitting or

standing.

This helps improve

your posture, and

saves

you from back and neck pains.

Enhances Your Working Position

- Work in your most comfortable position for

a boost of productivity and comfort.

You can modify and set the height of this

adjustable laptop stand for desk

according to your

preferences and needs

.

Incorporate your phone in your office set up with our exclusive built-in phone stand.

Reliable Laptop Stand for Desk

-  

It's built for stability so height adjustments do not compromise durability.

This

stand for laptop

is

built with

strong materials

and a

sturdy structure so your laptop and other devices remain safe

while you're working or studying

.

Portable Laptop Desk Stand

-

Setting up a workstation is now easier than ever, even when you're on the go!

This

laptop holder stand

is detachable,

collapses and easily fits into a backpack or messenger bag

. Take it with you anywhere

and everywhere with ease.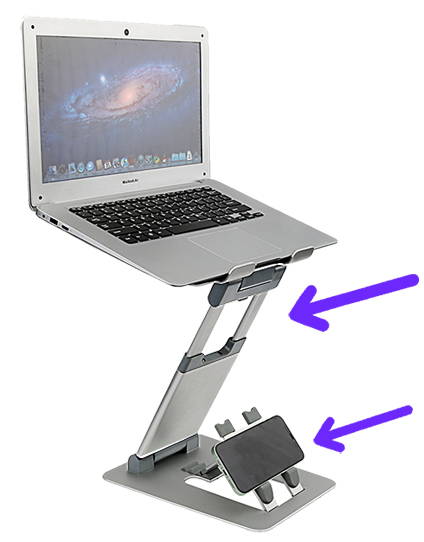 AN ALL-IN-ONE POWERFUL
ERGONOMIC SOLUTION
Adjustable height so the screen is at eye-level for a proper posture
Separate adjustable phone holder for a vertical or horizontal usage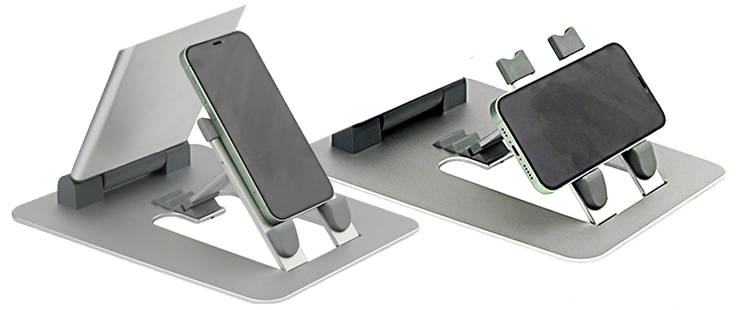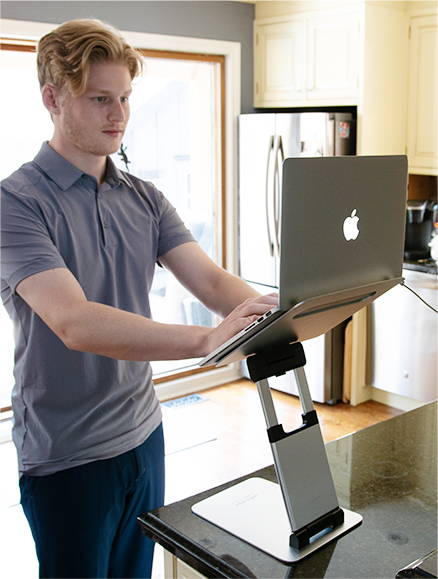 GOOD POSTURE
=

GOOD HEALTH
Can't find any healthy and comfortable way to work on your laptop?
Transform your laptop into an ergonomically- friendly setup with all of your devices at your fingertips and start minding your posture.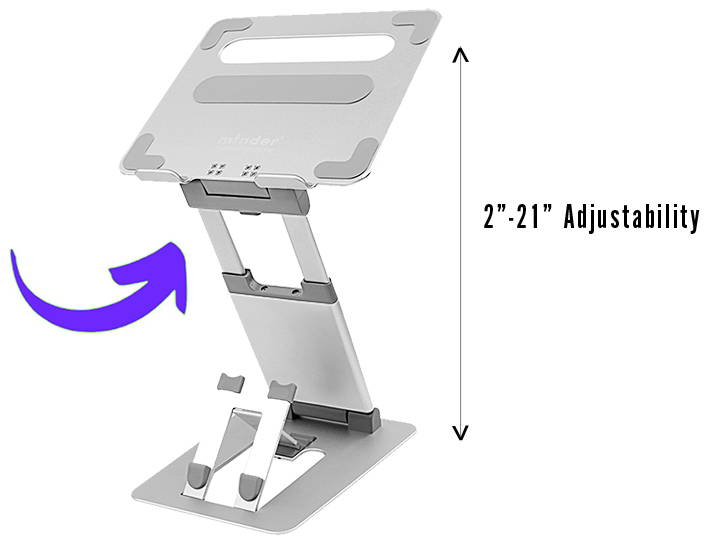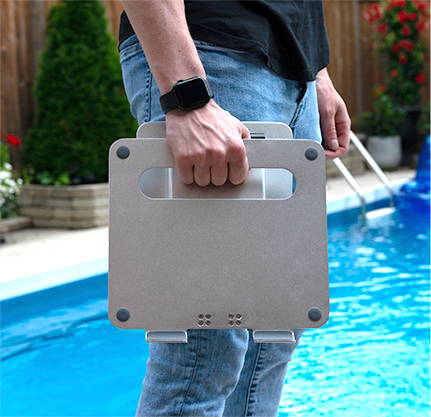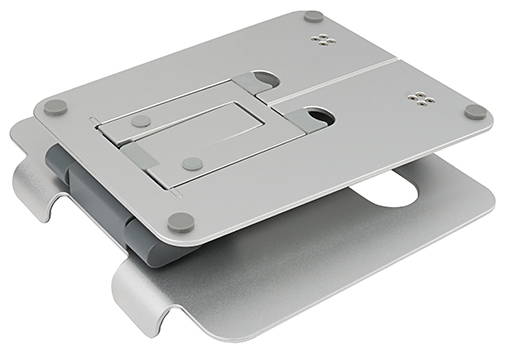 FOLDABLE & LIGHT
Perfect for a lifestyle on-the-go, the minder Laptop Stand II folds into a compact size easy to bring a long anywhere you go.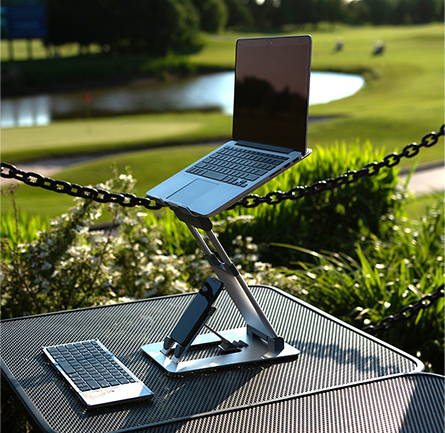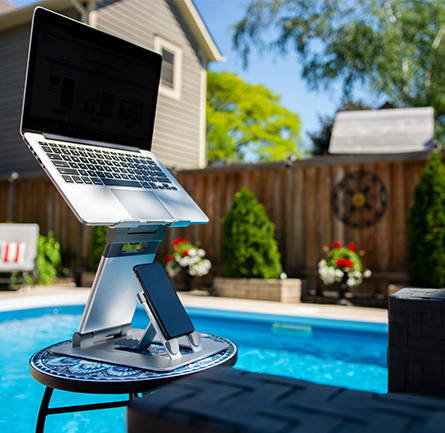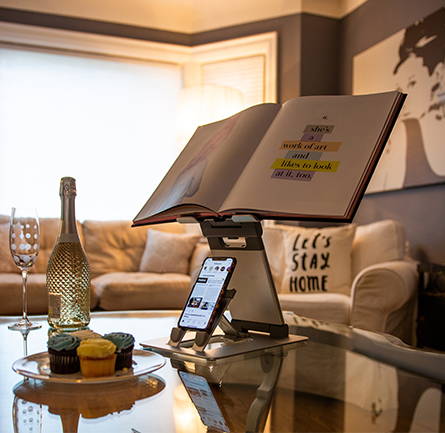 RAISE YOUR SCREEN TO EYE LEVEL

And Activate a Healthy Posture
Add TheKeyboard For a Complete Ergonomic Setting
Foldable and light, our keyboard can be used anywhere you go. Its slim profile and pocket size portability allows you to place it wherever you want to set up your office.