WIRED Award Blog
Here's why experts at WIRED named obVus Solutions #1... AGAIN!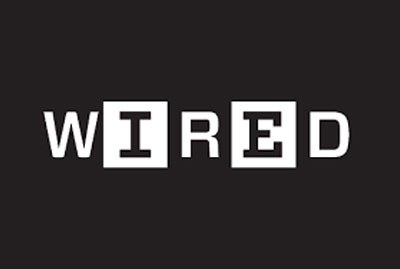 The expert opinion and ranking from WIRED
WIRED named our Laptop Tower Stand "Best Overall" yet again and here is the glowing review: "No matter how many stands I try, I keep coming back to the obVus Solutions Tower. It's sturdy, light and sleek (as far as office supplies go). I love that it can be raised to various heights and positions, so it should work for most people's home or work setups. You can easily go from sitting to standing, no standing desk needed (unless you are particularly tall), though it does take some muscle power to change the height and angle. That's probably a good thing, as it won't collapse while you're working and spill your coffee everywhere. I've been using it consistently since 2020, and it has stayed just as sturdy, with no issues."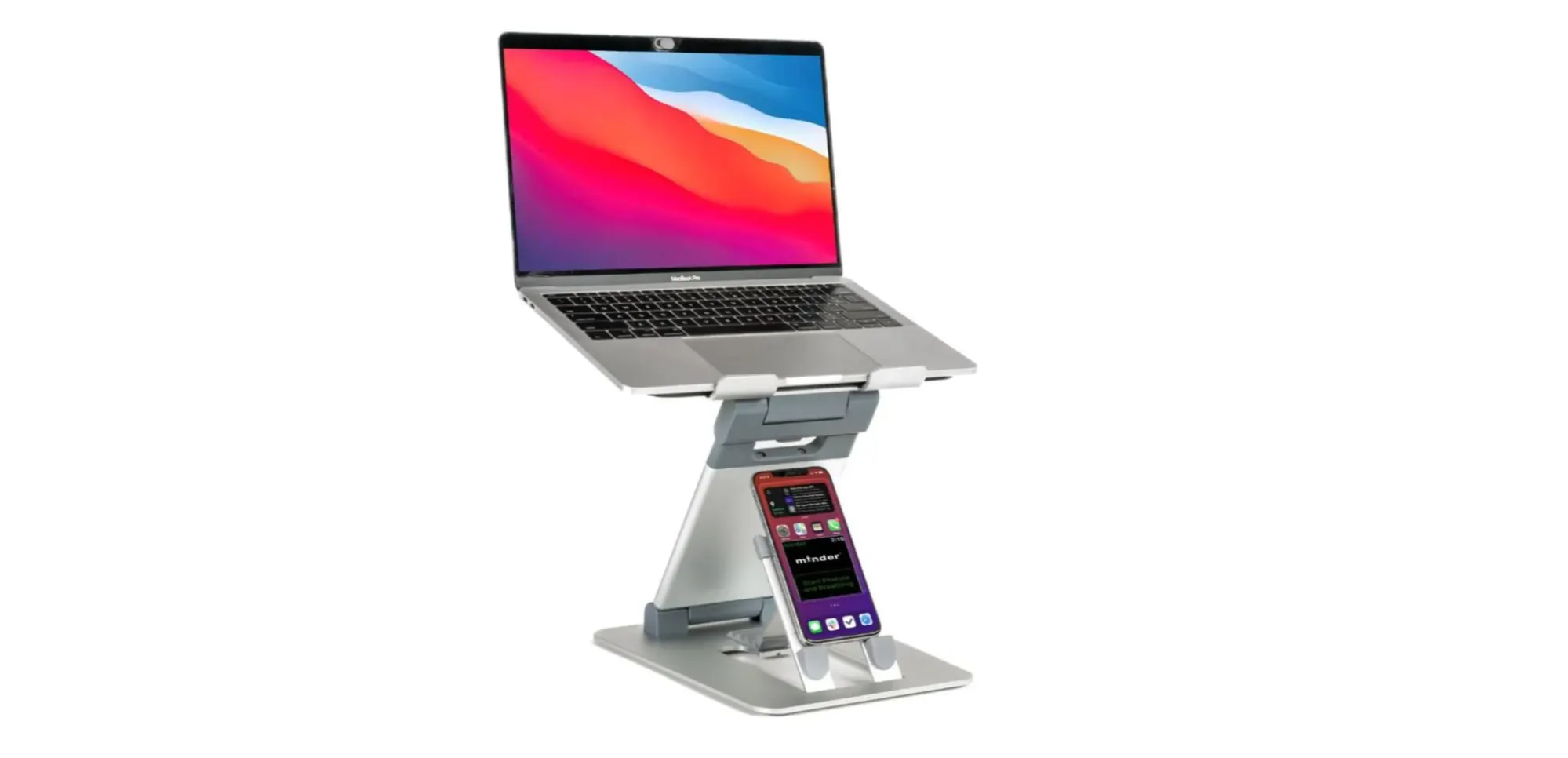 Are you sitting at your desk for way too long hunched over your computer? New research shows Americans spend an average of 7 hours and 4 minutes looking at a screen everyday.(1) The most alarming fact is, we were not meant to work on a laptop, without a stand. Constantly looking down at your laptop puts a crazy amount of strain on your neck. You lean forward and extend your neck toward the screen, pulling your torso out in front of your hips instead of keeping it stacked up straight to support your weight. Your shoulders rise as you type on your keyboard and tighten to support the weight of your tilting head. Your head is actually designed to balance on top of your neck but when your head hangs forward, your neck muscles have to work extra hard to support it and the result is PAIN. Sitting in front of your computer for hours at a time accentuates this problem. We need to take the pressure off our backs and necks and create good workday behaviors.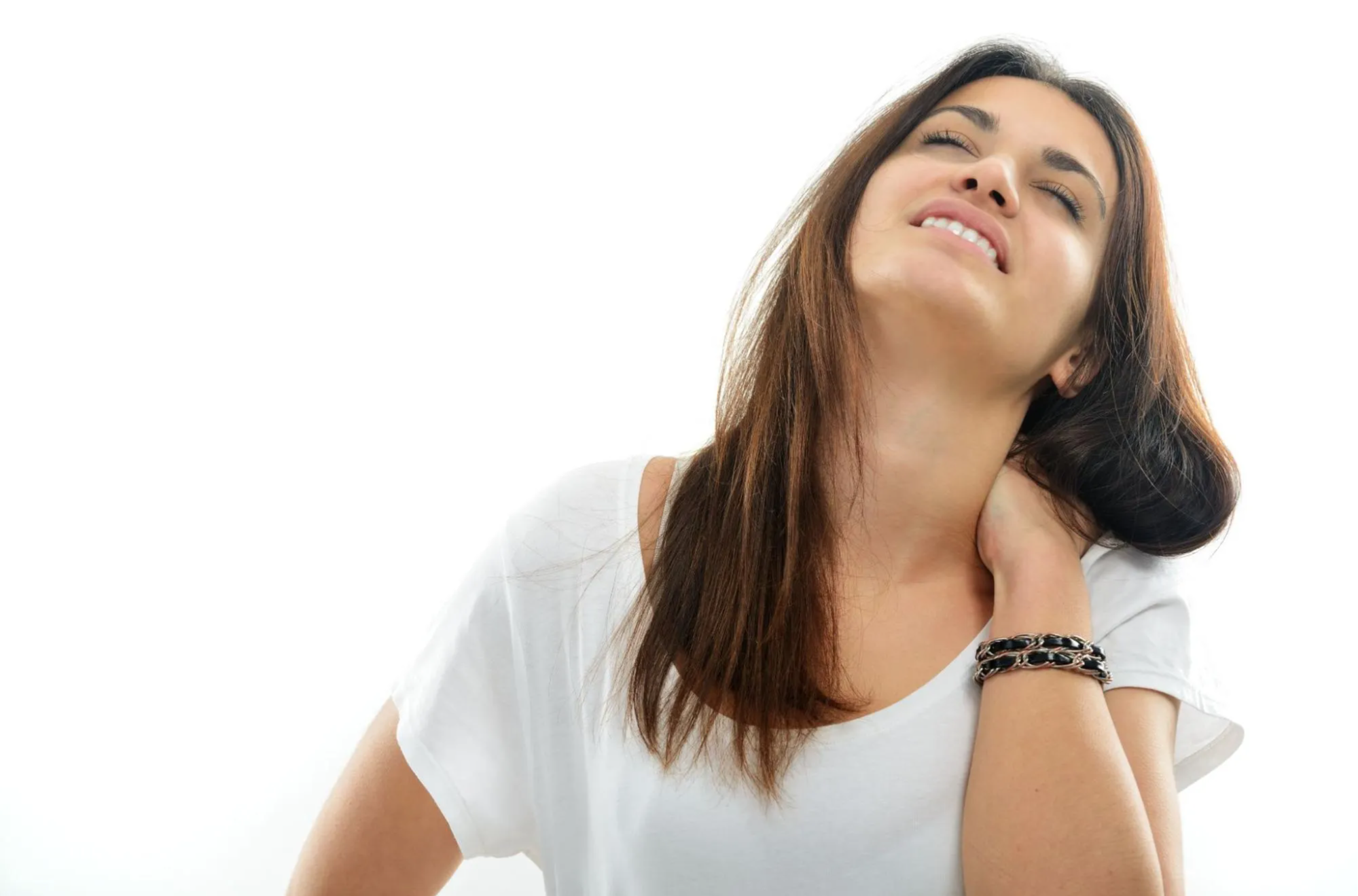 Raising your computer screen is a simple fix for healthier posture
If you're not using a laptop stand you're craning your neck and you need to raise your laptop up in order to maintain a healthy posture. It's important to take the time to assess your workspace to ensure you're optimizing your comfort level. A proper ergonomic office setup is essential for today's working from anywhere-and-everywhere environment. Prevention and simple lifestyle changes are crucial for the reduction of lifestyle diseases. Changing your body position regularly with a well-designed workspace prevents health problems overall. If you're resting your laptop on a stack of books or a cardboard box to give it height you've got the idea, but it's time to upgrade to the obVus Solutions laptop tower stand.
The best overall Laptop Tower Stand
obVus Solutions has created an ergonomically designed, height-adjustable stand that turns a laptop into a sit/stand/desk. The minder Laptop Tower Stand allows for easy positioning of laptops at a range of heights and positions. The screen can be set at eye-level, so you fully benefit from moving your eyes up to monitor level. The sleek, light-weight design gives users the flexibility of sitting or standing, and easily changing their positions throughout the day. Continuous sitting or standing while working is a common source of fatigue and discomfort. By creating an ergonomically correct work environment you set yourself up for a longer life. Appreciate the long term benefits of a positive posture practice by incorporating good ergonomic techniques into your daily routine and workspace. Good ergonomics not only increase comfort, but increases productivity and decreases stress at the same time!
---
Take Your Next Step with obVus
Begin the journey to improving your posture, breathing, and overall wellness with the help of obVus. Our expertly designed live well and work well products are made to fit into your life with minimal effort needed.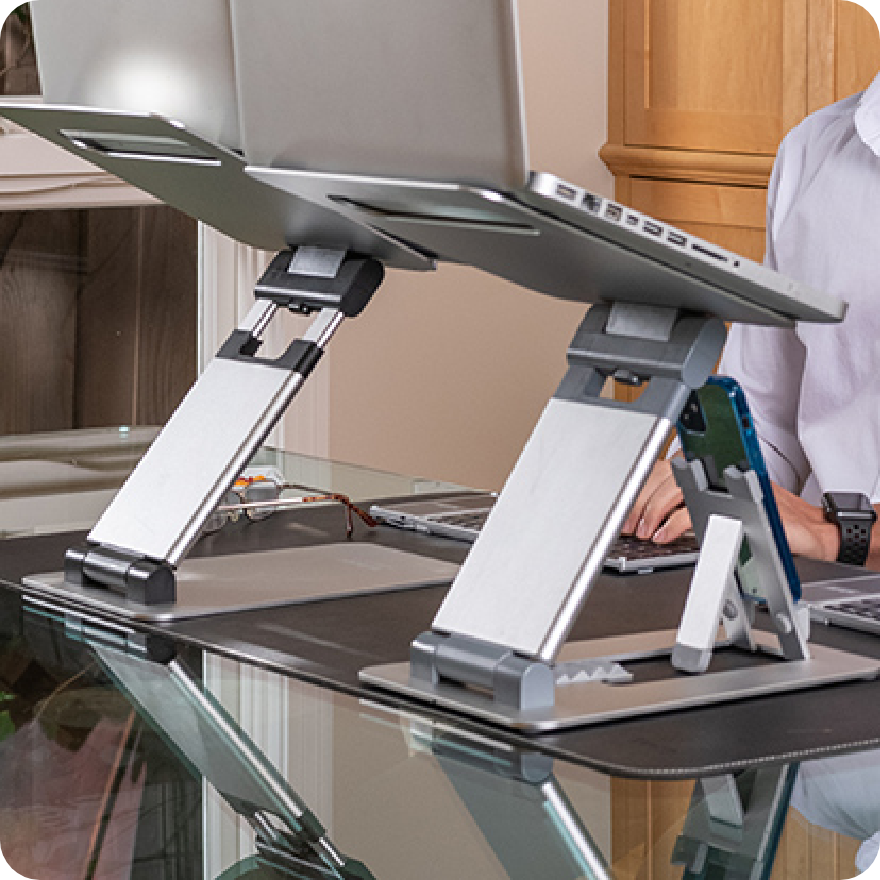 Blog
Learn more
about wellness
and mindful living