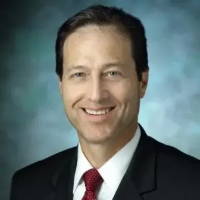 "obVus Solutions is an exciting health and wellness platform that can alter not only an individual's health but can redefine the way people seek guidance on their health journey."
Richard Safeer MD - Medical Advisory Board Chairman
Richard Safeer, MD, FACLM, FAAFP, FACPM, is the Chief Medical Director of Employee health and Well-being at Johns Hopkins Medicine*. He also currently sees patients in the Johns Hopkins Hospital Pediatric Cardiology department. In addition, he teaches in the Health, Behavior and Society department in the Johns Hopkins University, Bloomberg School of Public Health. Dr. Safeer completed his Bachelor of Science in Nutrition at Cornell University before graduating from medical school at the State University of New York at Buffalo.  In addition to completing a residency in Family Medicine, he is also certified in lipidology by the National Lipid Association and also completed a fellowship in Faculty Development from the Virginia Commonwealth University.  He held several posts prior to working at Johns Hopkins Medicine, including at George Washington University and CareFirst BlueCross BlueShield.
*Richard Safeer is currently on leave working on the COVID-19 relief effort. Under his leadership, in 2019 and 2020, the board undertook an evidence based approach to help establish the guiding principles of coaching, mindfulness, posture and lifestyle and their effects on outcomes. Richard Safeer is currently on leave working on the COVID-19 relief effort and is not currently associated with obVus Solutions.
Beth Frates MD, FACLM, DipABLM, is trained as a physiatrist and a health and wellness coach. Her expertise is in lifestyle medicine, working to empower patients to reach their optimal level of wellness by adopting healthy habits. Elected to the Board of Directors of the American College of Lifestyle Medicine (ACLM) in 2016, Dr. Frates is helping to shape the scope of this new specialty. She is an award-winning teacher at Harvard Medical School and developed and taught a college lifestyle medicine curriculum at the Harvard Extension School, which is one of the most popular courses offered at the school. Dr. Frates is passionate about developing programs focused on lifestyle medicine and wellness.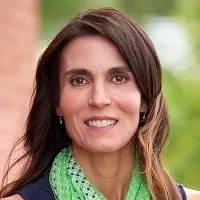 "I was attracted to obVus Solutions because of its unique combination of posture training and mindfulness combined with coaching and essential lifestyle medicine principles, which is something I have yet to see in a wearable device or any other product."
Beth Frates M.D. - Medical Advisory Board Member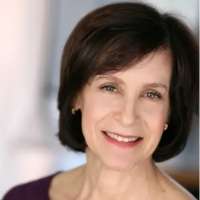 "Our breath is a powerful tool that can improve our overall health. Anything we do 23,000 times a day, we ought to do efficiently. With ObVus, everyone can learn how to activate breathing coordination and find dynamic balance throughout the body."
Jessica Wolf. AmSAT - Medical Advisory Board Member
Jessica Wolf, AmSAT, has been teaching the Alexander Technique for more than 40 years and is currently a Professor in the Practice of Acting at Yale School of Drama, where she established the Alexander Training curriculum in 1998. Jessica founded Jessica Wolf's Art of Breathing, and offers a certification training course for AT teachers. She created the first three-dimensional animation of the respiratory system and is a frequently published author. Other faculty appointments include the Aspen Music Festival, The Juilliard School, SUNY Purchase, Circle in the Square Theater School, and the Verbier Music Festival. Jessica maintains a private teaching practice in New York City and works with performers on and off-Broadway and in film and television. She travels extensively, giving workshops internationally to healthcare providers and executive leaders.
Andrew Sherman MD, is Professor and Vice Chair in the Department of Physical Medicine and Rehabilitation (PM&R) at the University of Miami Miller School of Medicine. Dr. Sherman obtained a Bachelor of Science from Cornell University, then completed his medical training at SUNY Buffalo Medical School, and then his internship and Residency in PM&R at the University of Washington in Seattle. After completing a fellowship in spine, sports, and musculoskeletal rehabilitation at the Beth Israel Hospital in New York, Dr. Sherman began his tenure at the University Of Miami Miller School Of Medicine in 1999. Dr. Sherman co-founded the new independent Department of PM&R and founded and became the program director of the PM&R Residency, a position he still continues in today. Dr. Sherman became active in community health serving as Vice Chair for the Florida Academy of Pain Medicine, and currently as treasurer for the Florida State Society of PM&R. Dr. Sherman serves as managing/founding editor of the musculoskeletal section of "Knowledge Now" affiliated with the American Academy of PM&R. Dr. Sherman and attends to a busy academic clinical practice specializing in rehabilitative and medial evaluation and treatment of spine, sports, and musculoskeletal disorders. Dr. Sherman lectures extensively locally, regionally, and nationally and has published many peer reviewed abstracts, journal articles and book chapters.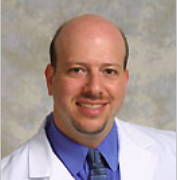 "I was immediately drawn to obVus Solutions as providers of an innovative solution that improves health by creating positive connections between improving posture, mindfulness, stress relief and thus overall health. "
Andrew Sherman MD - Medical Advisory Board Member
Ingrid Yang, M.D., J.D., E-RYT-500, C-IAYT is a board-certified internal medicine physician, intellectual property attorney, and certified yoga therapist. Dr. Yang has been teaching yoga for over 20 years and is the author of Hatha Yoga Asanas. Dr. Yang obtained her bachelor's degree in Economics at Columbia University before completing her juris doctorate at Duke University School of Law. Thereafter, she was awarded her medical degree at Rush University School of Medicine, in Chicago, IL. She completed her residency training at Scripps Green/Scripps Clinic in San Diego, CA, and also completed two years of Physical Medicine and Rehabilitation residency at Northwestern University. She is admitted to the California and New York State bar, and is an active member of the International Association of Yoga Therapists.
"When I saw what obVus was doing, I had to get involved! I was so impressed with how the Minder product re-trains the brain to cultivate healthy habits and provide solutions for our stressful modern lives. minder is a practical tool that seamlessly integrates into our existing smart device ecosystem, working in the background so we can fully participate in our lives. Most impressive is minder's limitless potential to change our approach to healthy habits, thus enhancing our ability to prevent chronic disease originating from stress. I feel like I have finally found a solution for my patients that will work."
Ingrid Yang M.D. - Medical Advisory Board Member