STEP 2:

Connect your AirPod Pros
or Apple Watch
Choose to connect your AirPods or Apple Watch
Calibrate by taking a few deep breaths

You're now ready to improve your posture
and mindful breathing!
STEP 3:
Mind Your Posture
minder's patented technology alerts you through visual, sound and/or vibrating signals to help mind your posture
Real-time visual feedback shows when you are slouching in any direction, coaching you back to a healthy posture
A better posture can reduce neck and back pain and improve self-esteem.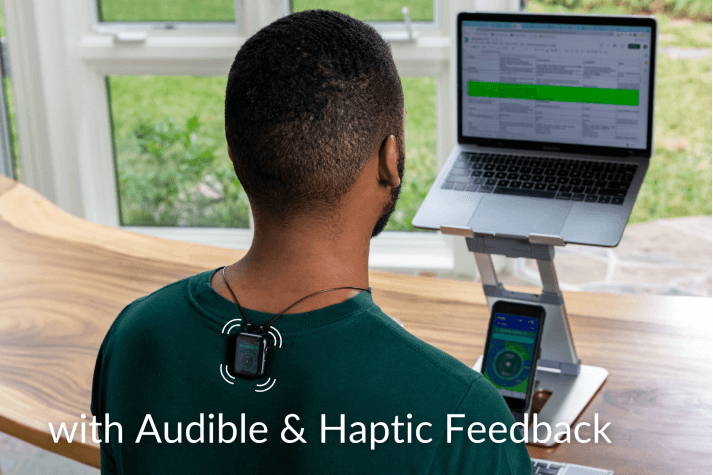 Exclusive to minder! Patented biofeedback technology
visually displays your breath (Not available in any other
meditation or mindfulness product or mobile app)
Your Breathe Circle will expand when you inhale and
contract when you exhale, but only when you breathe
correctly using your diaphragm
Breathing exercices can reduce stress and improve focus and productivity.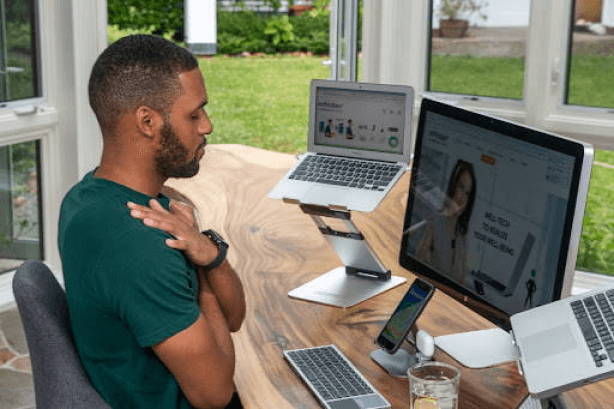 STEP 5:
Mind Your Movement and Track Progress
minder's mobile app serves up appropriate activities to help you
stay mindful of movement. New activities are added regularly to
provide unlimited opportunities to keep you healthy
Connects to Apple Health Kit to keep all of your vital data in
one intuitive, user-friendly dashboard. See your weekly and
monthly progress
Customize minder to meet your needs. Personalized settings for
posture, breathing, ME/Mos, goals and notifications