How it Works Old

3. Transform your Apple Watch
Attach the necklace or clip to your Apple Watch.

 

Securely fasten your minder to your back or chest.

(No stickers, adhesives or brace needed.)

 
Set your phone on the minder stand for easy viewing.
 

You're now ready to improve your posture and mindful breathing!
4. Mind Your Posture
minder's patented technology will alert you through visual, sound and/or vibrating signals to help you mind your posture.
 
Real-time visual feedback shows when you are slouching in any direction and coaches you back to a healthy posture.
 
minder works even when your phone screen is off. Continue to monitor your posture with sound, vibrations or in silent mode.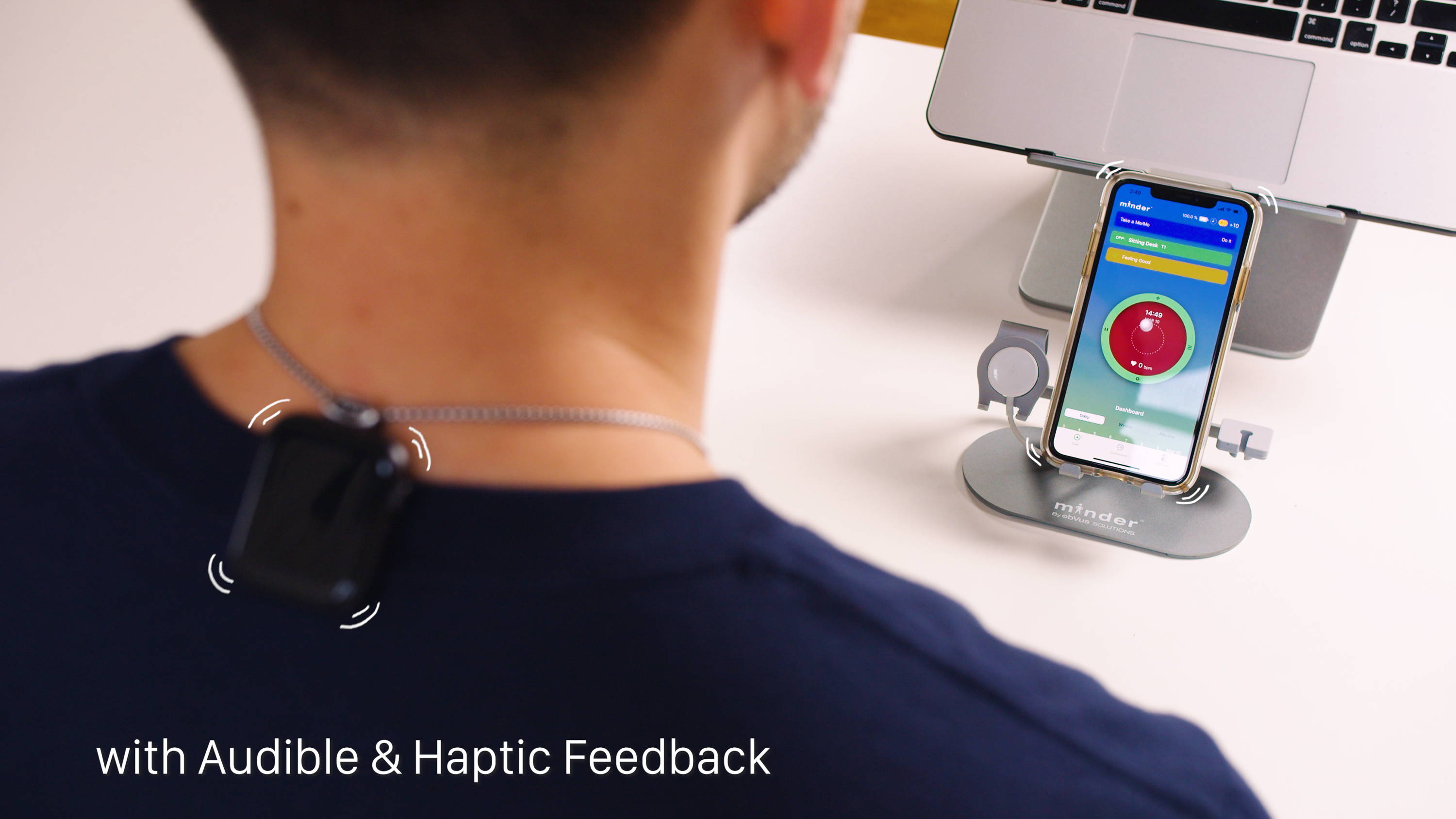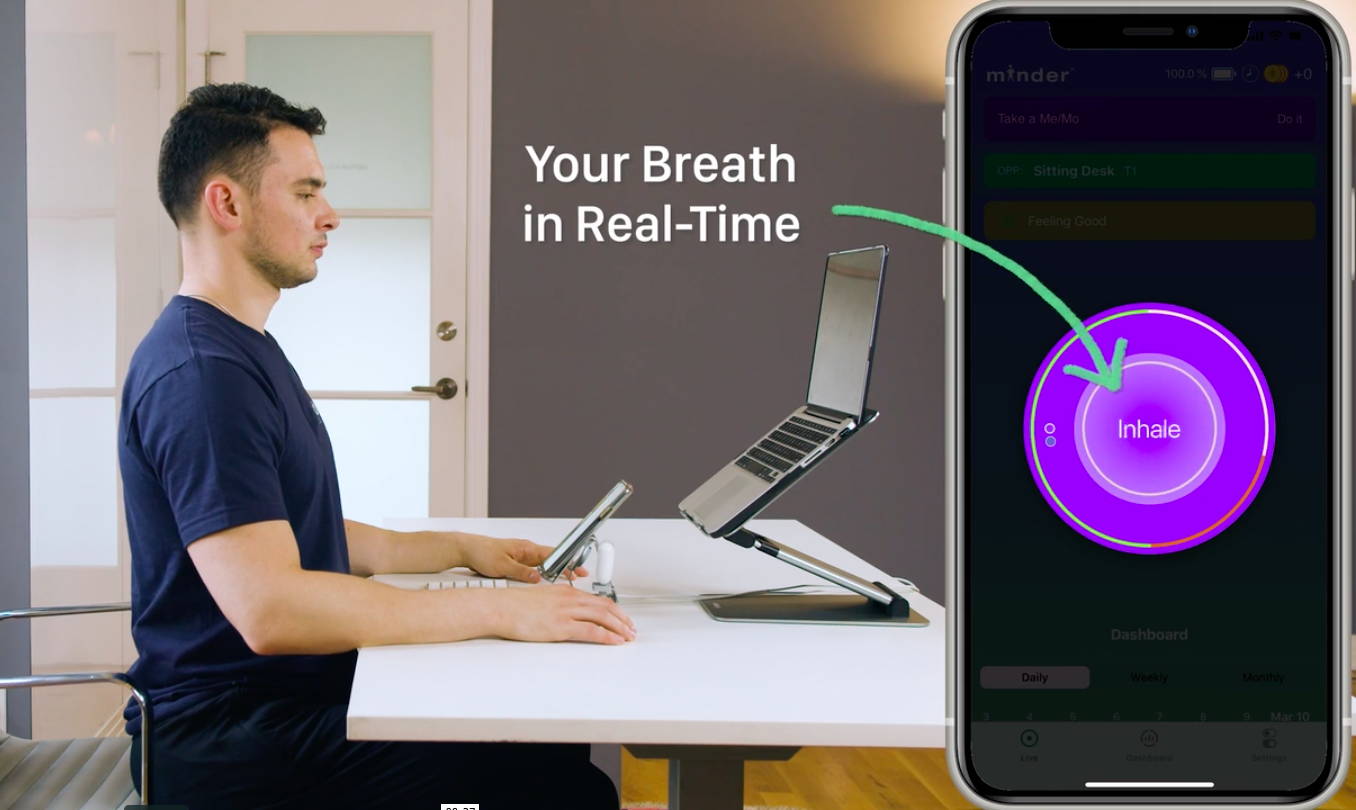 5. Mind Your Breath
Exclusive to minder - patented biofeedback technology visually displays your breath.  Not available in any other meditation or mindfulness product or mobile app.  
 
Your Breathe Circle will expand when you inhale and contract when you exhale, but only when you breathe correctly using your diaphragm.
 

Take a Breathing Me/Mo to get centered, focus and calm.

 
6. Mind Your Movement and Track Progress
minder's mobile app serves up appropriate activities to help you stay mindful of movement. New activities are added regularly to provide unlimited opportunities to keep you healthy.
 
Connects to Apple Health Kit to keep all of your vital data in one intuitive, user-friendly dashboard.

See your weekly and monthly progress.

 

Customize minder to meet you needs. Personalized settings for posture, breathing, Me/Mos, goals, and notifications.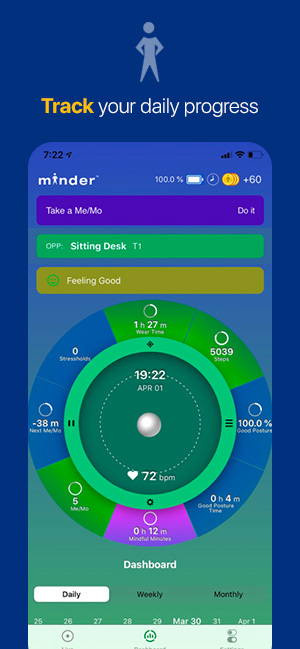 Take Your Next Step with obVus
Begin the journey to improving your posture, breathing, and overall wellness with the help of obVus. Our expertly designed live well and work well products are made to fit into your life with minimal effort needed.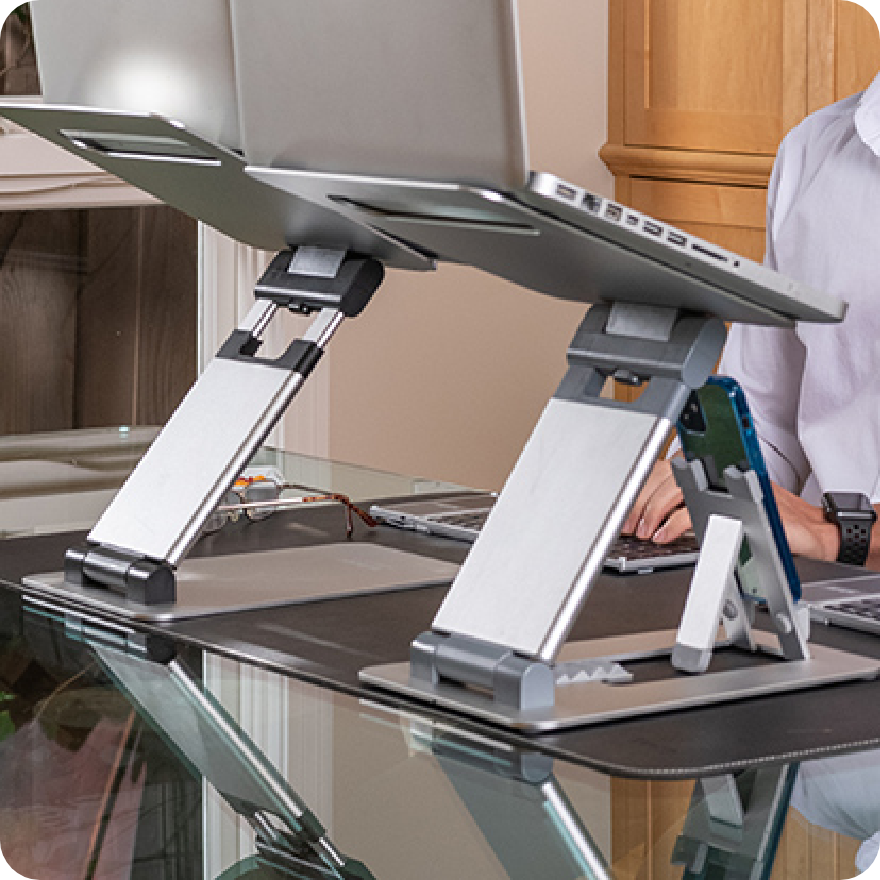 Blog
Learn more
about wellness
and mindful living