Ergonomic Workspace
Why an Ergonomically Correct Workspace Could Save Your Life!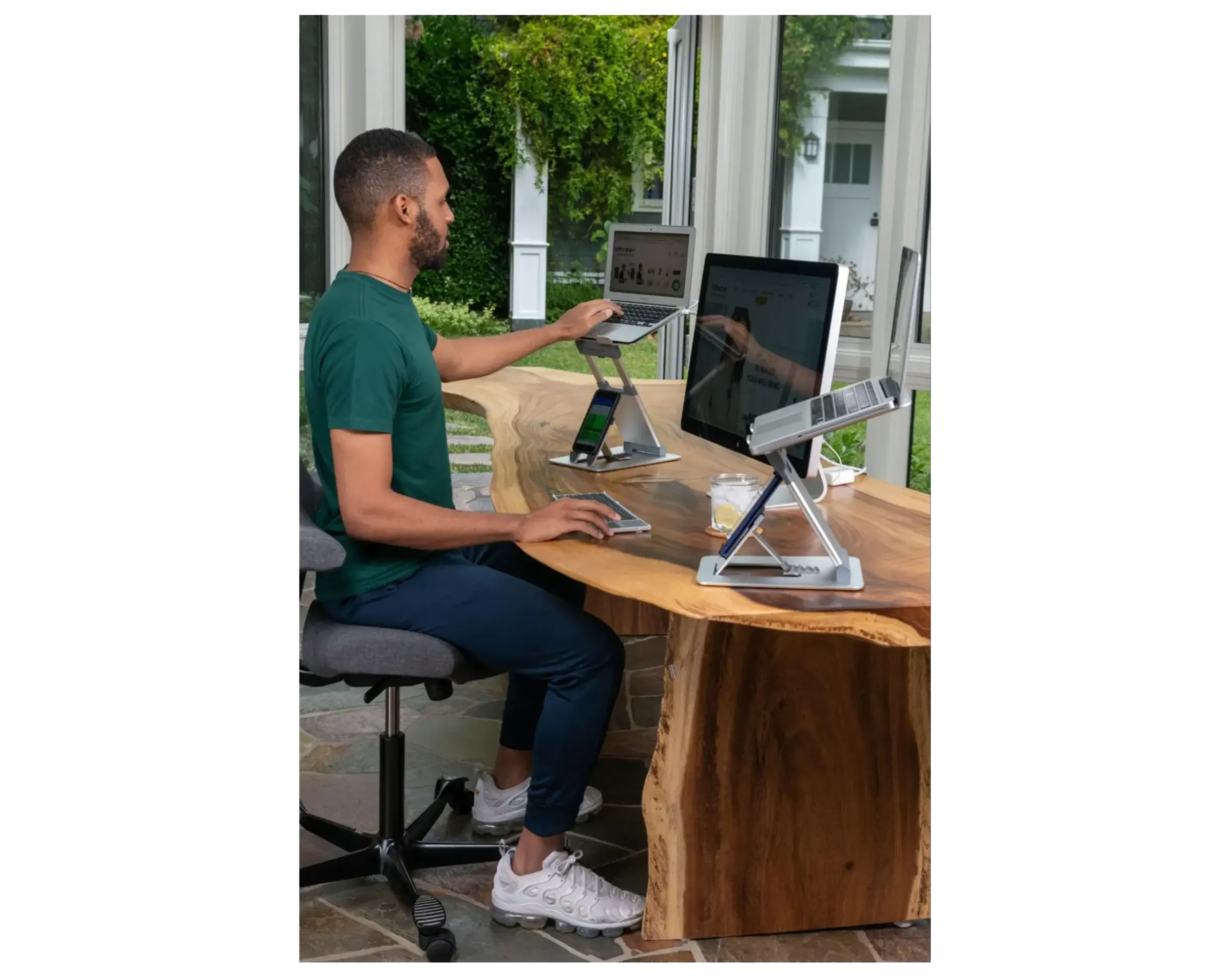 The WAY We Work at home is More Important than Ever
A proper ergonomic office setup is essential for today's working from anywhere-and-everywhere environment. Your workspace should not only prevent injury, but it should also condition healthy work habits and enhance your overall well-being. Sadly, Covid has isolated us further and exacerbated our unhealthy habits. We sit for prolonged periods of time at our desks hunched over our computers. Prevention and simple lifestyle changes are crucial for the reduction of lifestyle diseases. Wellness solutions, such as an ergonomically correct workspace, help provide the physical environment needed to pursue positive change. As the world emerges from a global pandemic, the WAY we work from remote home offices to a new transitional hybrid work environment, is more important than ever.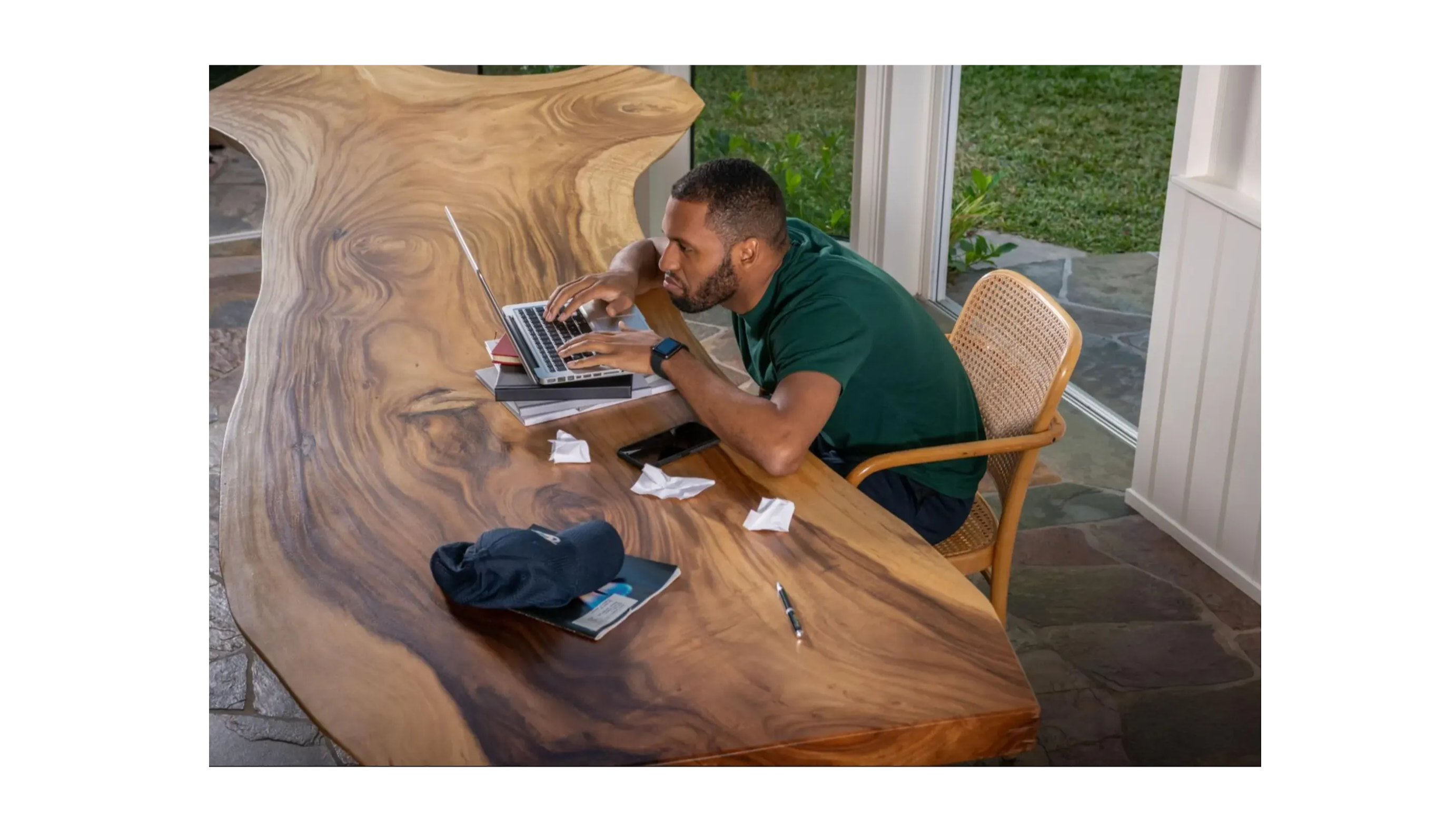 Research shows that the average adult checks their phone 50 to 300 times daily and teens check theirs 3 to 4 times that. Screen time for 1.3 billion people can average over 11.5 hours per day. Constantly looking down at your phone or laptop puts an inordinate amount of strain on the neck. This phenomenon is called text or tech neck. Your head is designed to balance on top of your neck, where the weight can be stacked and supported by your entire spine. When your head hangs forward, it is no longer balanced at the top of your neck, and your neck muscles have to work extra hard to support it. Our heads weigh an average of ten to twelve pounds. Studies have shown that a head tilt of only 15 degrees, ie. change when looking down at a phone, can increase the weight up to 27 pounds. With typical cell phone usage, our necks experience that strain for hours on end. Research has shown that this forward head position can accelerate the development of spinal arthritis and disc disease. 
Sitting in front of your computer for hours at a time accentuates this problem. You lean forward and extend your neck toward the screen, pulling your torso out in front of your hips instead of keeping it stacked up straight to support your weight. Your shoulders rise as you type on your keyboard and tighten to support the weight of your tilting head. There is just no healthy posture to work on a laptop without a stand, and it is by far the most frequented work position for office workers.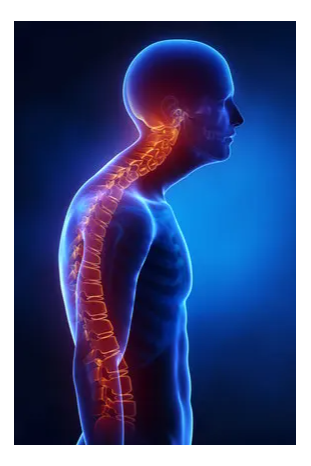 It is important to take the time to assess your workspace to ensure you're optimizing your comfort level. Look for products designed to meet the capabilities and limitations of the worker that design a comfortable and correct workplace environment. By creating an ergonomically correct work environment you set yourself up for a longer life. obVus Solutions has created an ergonomically designed, height-adjustable stand that turns a laptop into a sit/stand/desk. The minder Laptop Tower Stand allows for easy positioning of laptops at a range of heights and positions. The screen can be set at eye-level, so you fully benefit from moving your eyes up to monitor level. The sleek, light-weight design gives users the flexibility of sitting or standing, and easily changing their positions throughout the day. Continuous sitting or standing while working is a common source of fatigue and discomfort. Changing your body position regularly with a well-designed workspace prevents health problems overall. Studies indicate that ergonomics have a significant effect on people and their quality of work.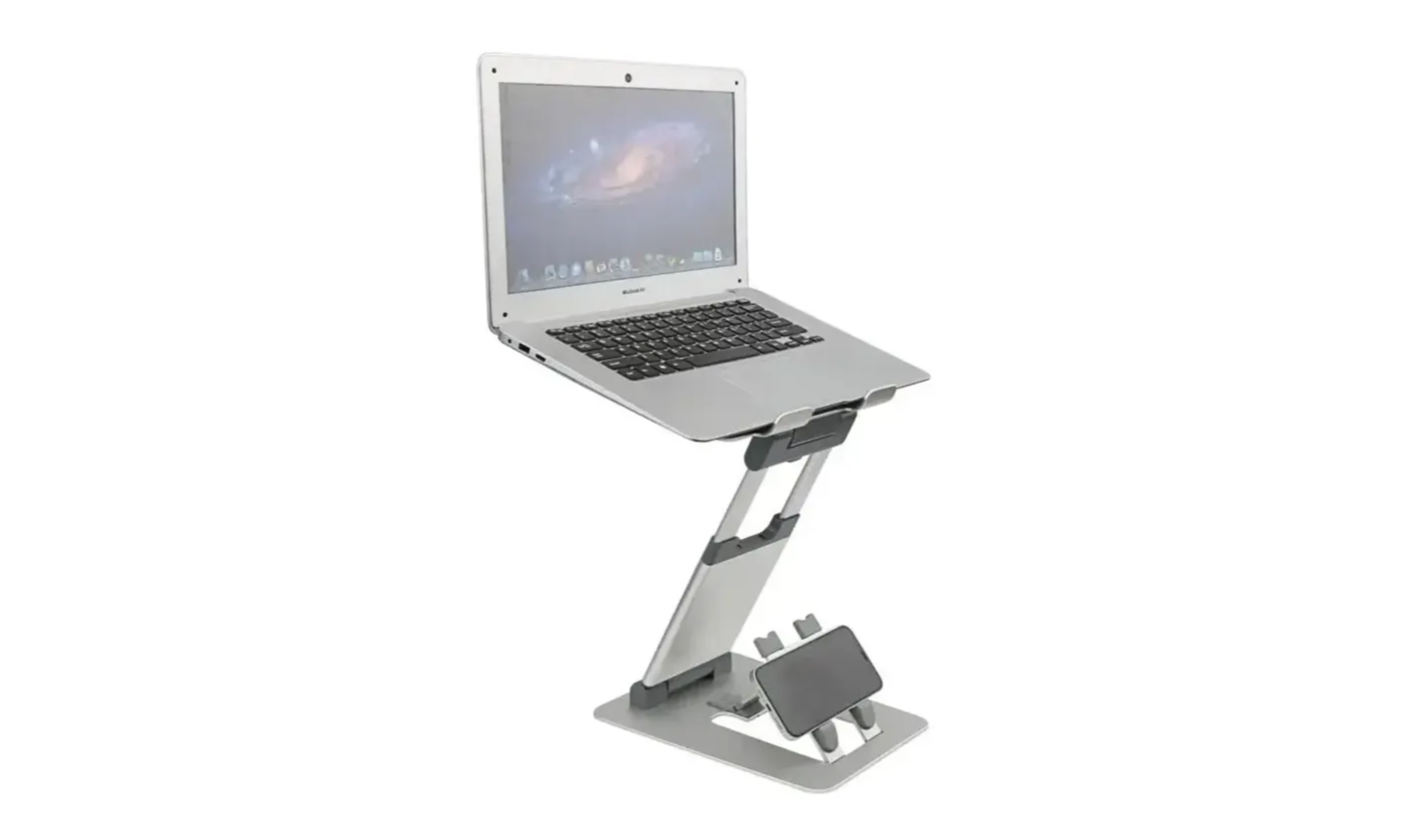 Enjoy an optimum ergonomic experience when you combine the minder Laptop Tower Stand with the obVus Solutions minder Portable Folding Bluetooth Keyboard. The smooth action bluetooth keyboard allows for an effortless typing experience 100% similar to a standard keyboard. The unique ergonomic technology provides responsive keystrokes on the lightest touch relieving any unneeded stress while typing. The keyboard design protects wrists and fingers from strain and allows positioning of the keyboard at optimal height. Being mindful of hand placement is key to achieving an ergonomic office space. Free your hands, arms and neck with a flexible keyboard that works where you do.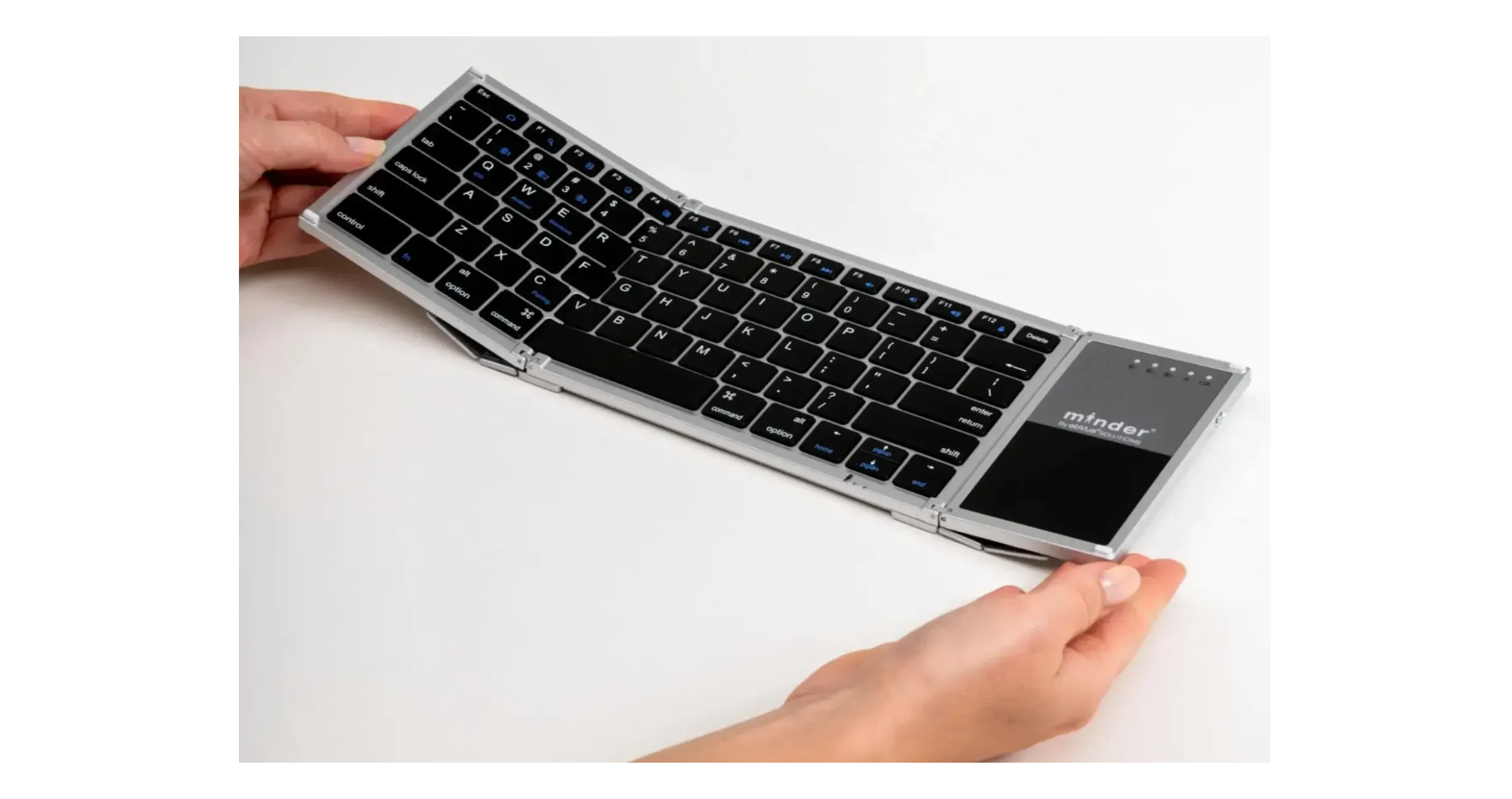 Wellness Technology Conditions Healthy Habits
Ergonomic products can contribute to a healthier, pain-free workspace, working in harmony to coach your posture, save your neck, and act as your overall health ally. A good stance and posture reflect a balanced state of mind. Having poor posture and being sedentary can lead to depression and health issues such as high blood pressure, back and neck problems and heart disease. Our bodies were not designed to sit for long periods of time, yet roughly 80% of Americans have a sedentary work environment. The importance of ergonomics cannot be underestimated as people are sitting for longer periods of time and an incorrect officer setup can kill them. We need to take the pressure off our backs and necks and create good workday behaviors. Appreciate the long term benefits of a positive posture practice by incorporating good ergonomic techniques into your daily routine and workspace. Good ergonomics not only increase comfort, but increases productivity and decreases stress at the same time!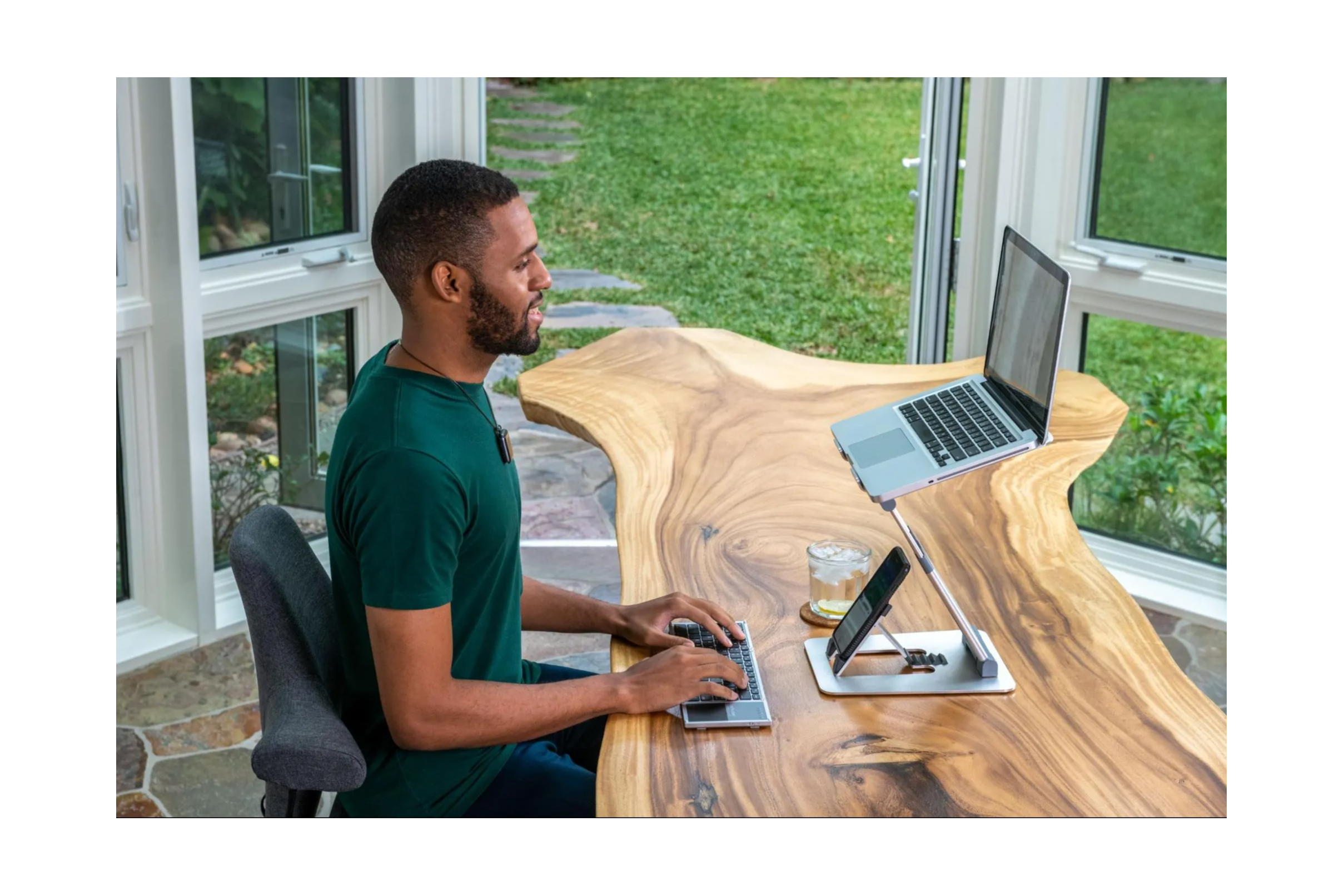 ---
Take Your Next Step with obVus
Begin the journey to improving your posture, breathing, and overall wellness with the help of obVus. Our expertly designed live well and work well products are made to fit into your life with minimal effort needed.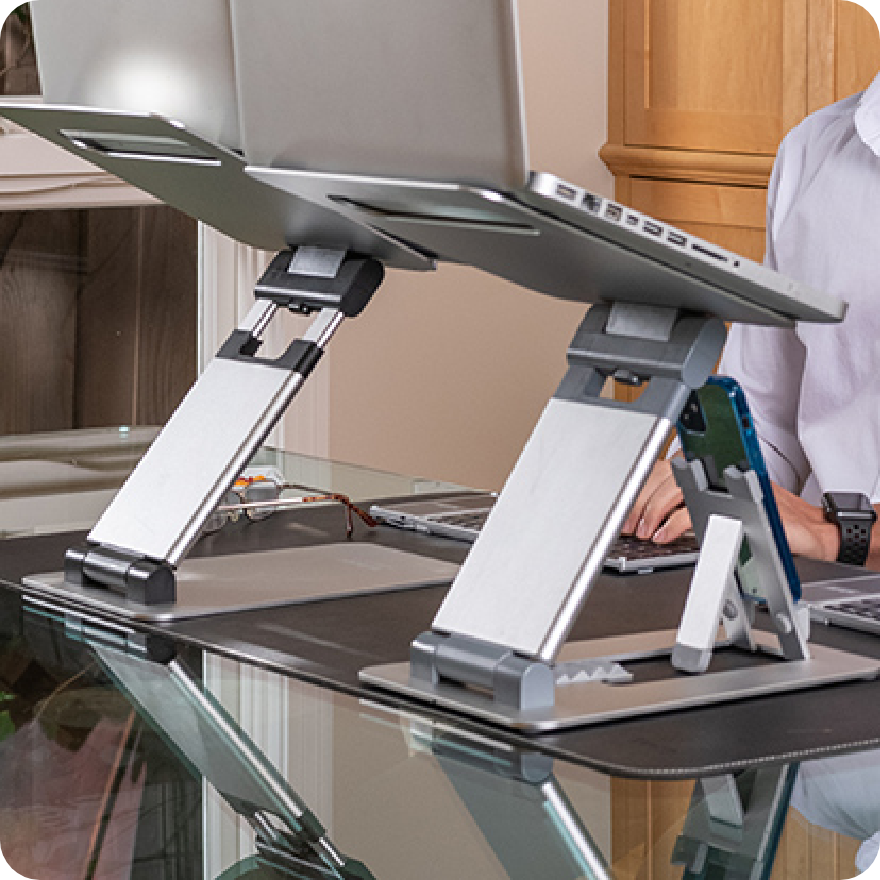 Blog
Learn more
about wellness
and mindful living