7 Ways to Stay Fit as a Family
7 Ways to Stay Fit as a Family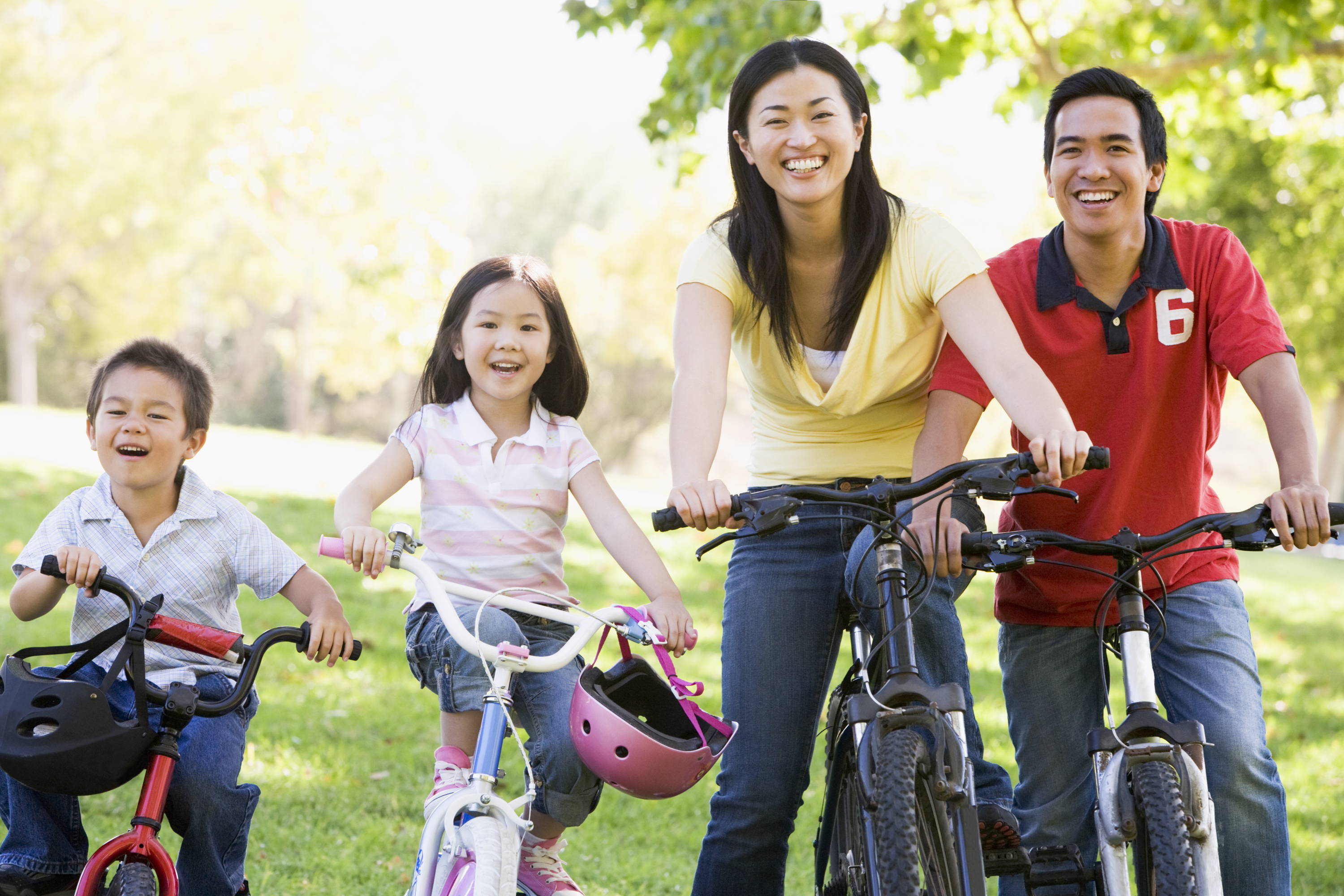 With the holidays ahead, it's time to plan activities to stay fit as a family and enjoy quality moments of movement. Think of exercise as leading an active lifestyle with your kids. Use their creative ways to help you turn everyday into an opportunity to get fit and have fun together.
What does playtime mean to you? Tumble in the grass or leaves in the park, make snow angels, have snowball fights or build a snowman on the mountain, splash in puddles on the sidewalk, or dance to your favorite song in your backyard.
Get on the same level as your young kids with your inner child and play together. It's a great way to burn a few calories and relive your childhood fun.
These days, everyone could benefit from some time out of the house. Load up the jogging stroller, lace up the sneakers and put on the pedometers.
Not only is a walk or run outside beneficial for your physical health, it can also help with reducing anxiety levels. Carve time out of each day to take a short walk around the block with the family or go for a leisurely run.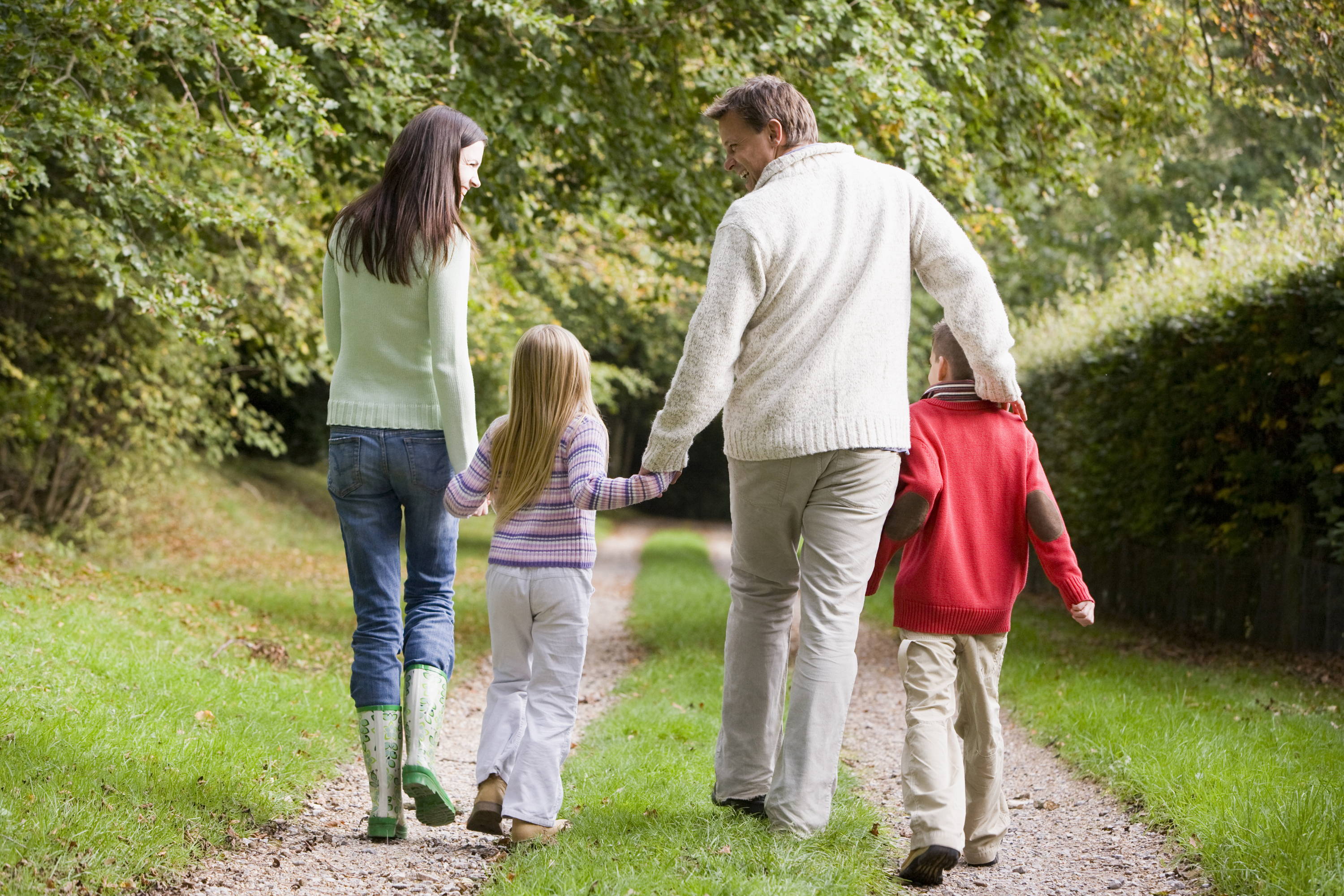 Seek out studios that offer multi-age classes for yoga, strength training and dance. From Zumba and Pilates to Barre and martial arts; there are options to include the whole family. Although many studios are not currently offering in-person training, there are tons of virtual options to explore.  
Whether your tot is on a tricycle, riding with training wheels or has graduated to a big kid bicycle; family bike rides can be a fun way to stay fit. Hit the beach path or the mountain trails to bring the beautiful nature into the experience.
If your children are older, there are even vacations that you can plan that are built around touring the countryside by bike.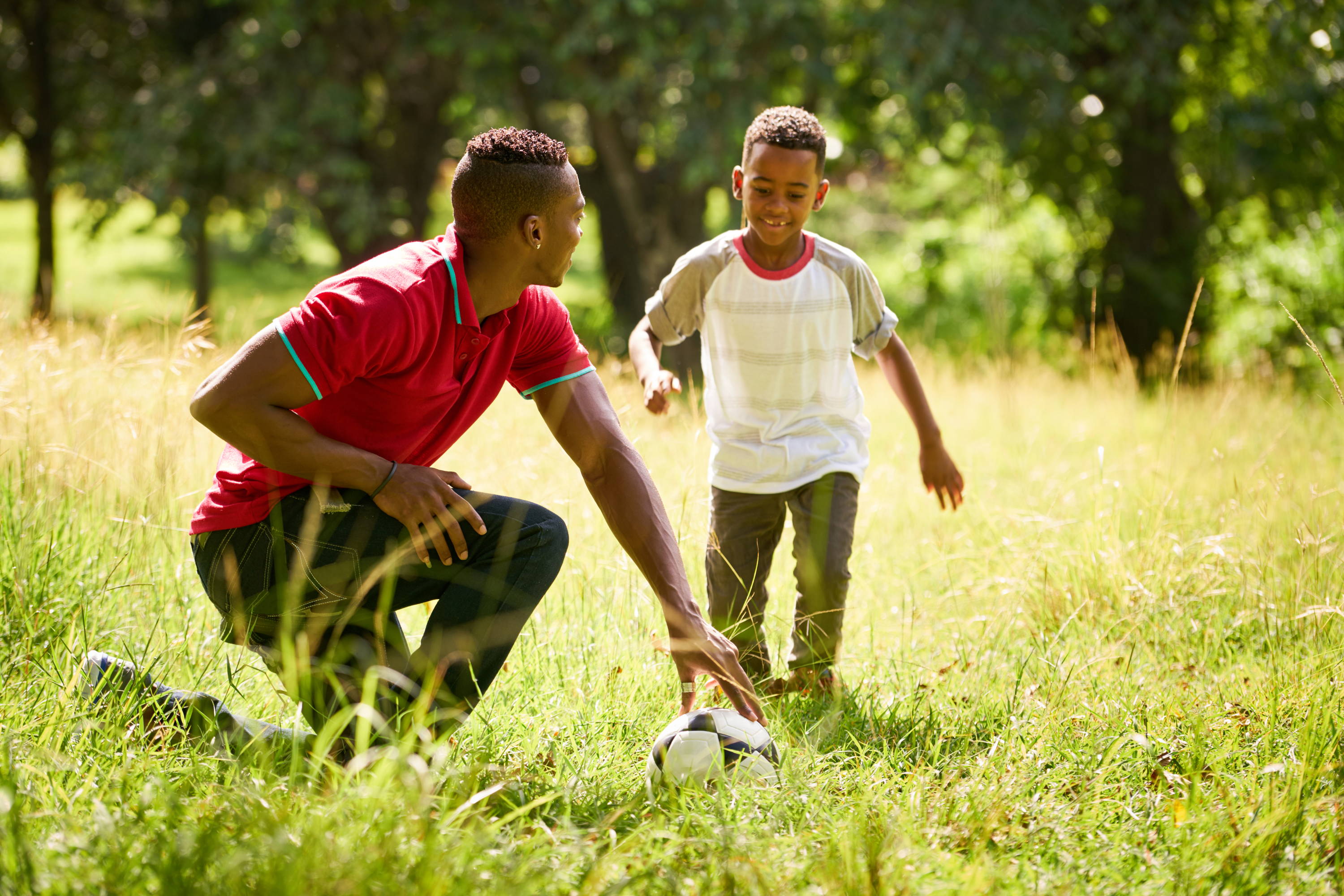 Choose a sport in which everyone can participate. Play it at the park, in the backyard or at the beach. Soccer, tennis, T-ball, flag football, basketball and volleyball are all active sports that can bring the family together and get everyone up and moving at the same time.
Fill up the water bottle, stash a few snacks, grab the backpack and wide brim hat and head for the trails. Combining the beauty of nature and the challenge of the terrain, it's a guaranteed way to have a little something for everyone with many levels of difficulty to choose from depending on your family's abilities and age.
Whether you are near the beach or a lake, spending time by the water is the perfect way to stay fit as a family. Grab the paddleboard, water skis, surfboard, or bucket and pail for an active day of swimming, paddling, surfing or sand castle building. If you are up for it, you can even have a friendly race in the sand.
---
Spend 30 minutes each day doing something active as a family. Remember, parents are a child's role model, so if you are having fun and making healthy living important, the kids will follow.
Take Your Next Step with obVus
Begin the journey to improving your posture, breathing, and overall wellness with the help of obVus. Our expertly designed live well and work well products are made to fit into your life with minimal effort needed.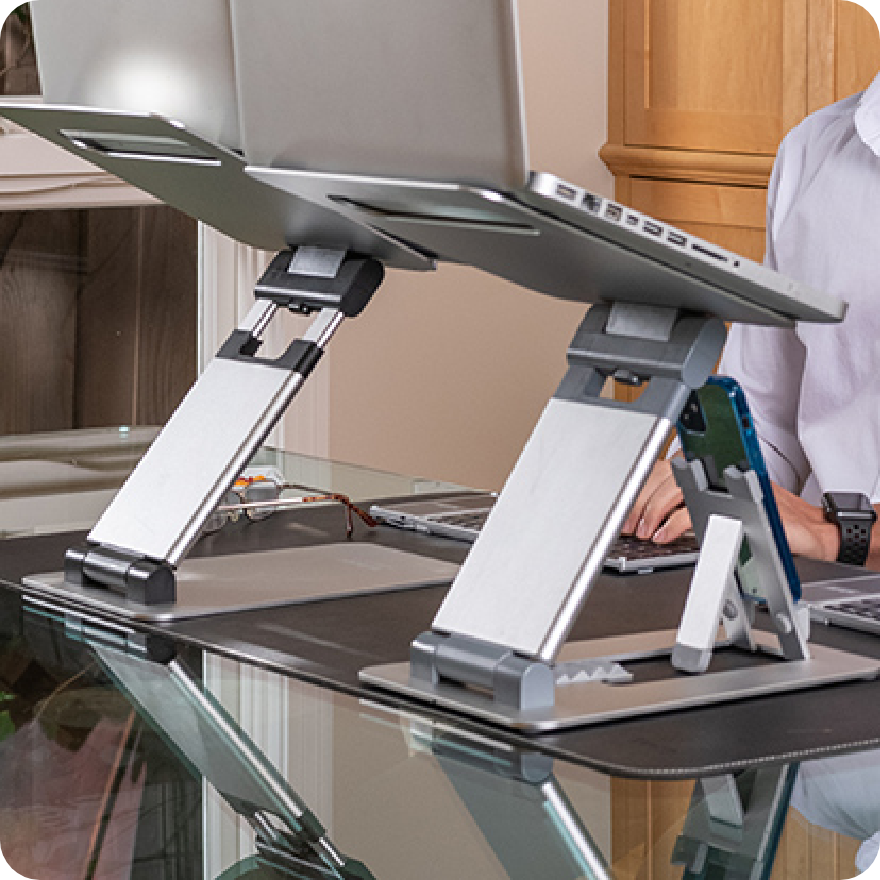 Blog
Learn more
about wellness
and mindful living