Simple Steps to Fall Asleep Faster
Simple Steps to Fall Asleep Faster
1 sheep… 2 sheep… 17 sheep… you asleep yet? Life is busy and no one has hours to waste counting imaginary flying farm animals in a desperate attempt to fall asleep. However, there is good news for all of you tossers and turners out there. Some simple lifestyle changes to your diet, mindset and daily habits can make a significant change in your sleep cycle and leave you feeling less stressed about bedtime.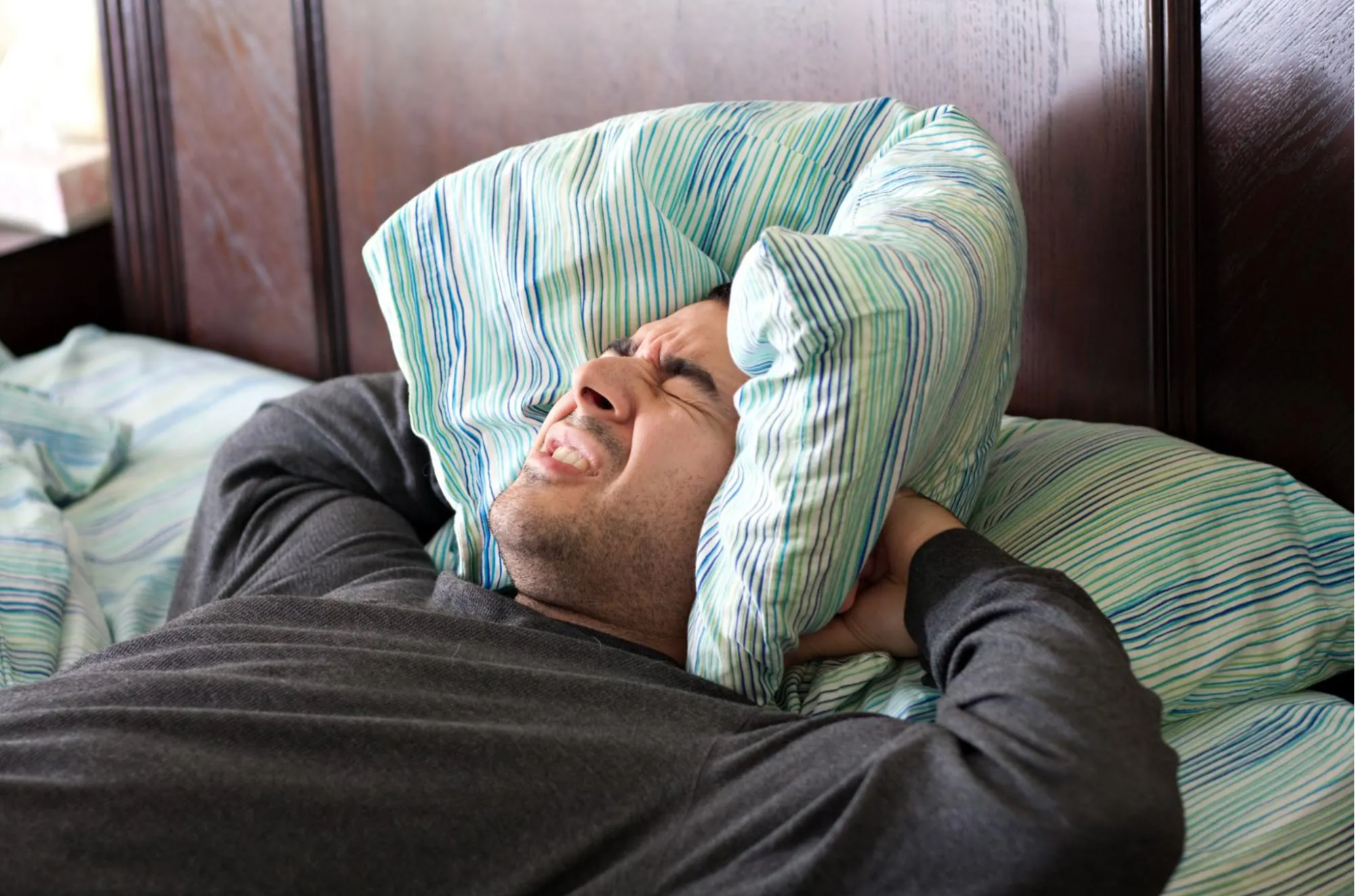 When it comes to good sleep, this old saying holds true. Sadly, many of the food and drinks we love may be to blame for disrupted sleep. Caffeine found in coffee, soda, tea, and chocolate can keep you buzzing for five to seven hours after consumption (1). Even some decaffeinated coffee found at popular coffee shops contain upwards of 13 milligrams of caffeine in one 16-oz cup (2). If you toss and turn at night, it may be best to avoid caffeine altogether after 2:00 PM (3).
Dietary changes can help improve your sleep cycle and prepare the body for success. Try removing simple carbohydrates like cookies, white bread and pasta by replacing them with complex carbohydrates such as whole grain bread, pasta or crackers. Adding lean proteins to your diet such as turkey, low fat cheese and fish can boost serotonin levels your body needs for sleep (3). Avoid eating large meals or foods high in protein close to bedtime because they take a long time for your body to break down (2). If you need a yummy bedtime snack, try something light like a banana with low-fat yogurt or peanut butter on whole grain crackers. A warm glass of milk or some chamomile tea can also speed up the trip to sleepy town (3).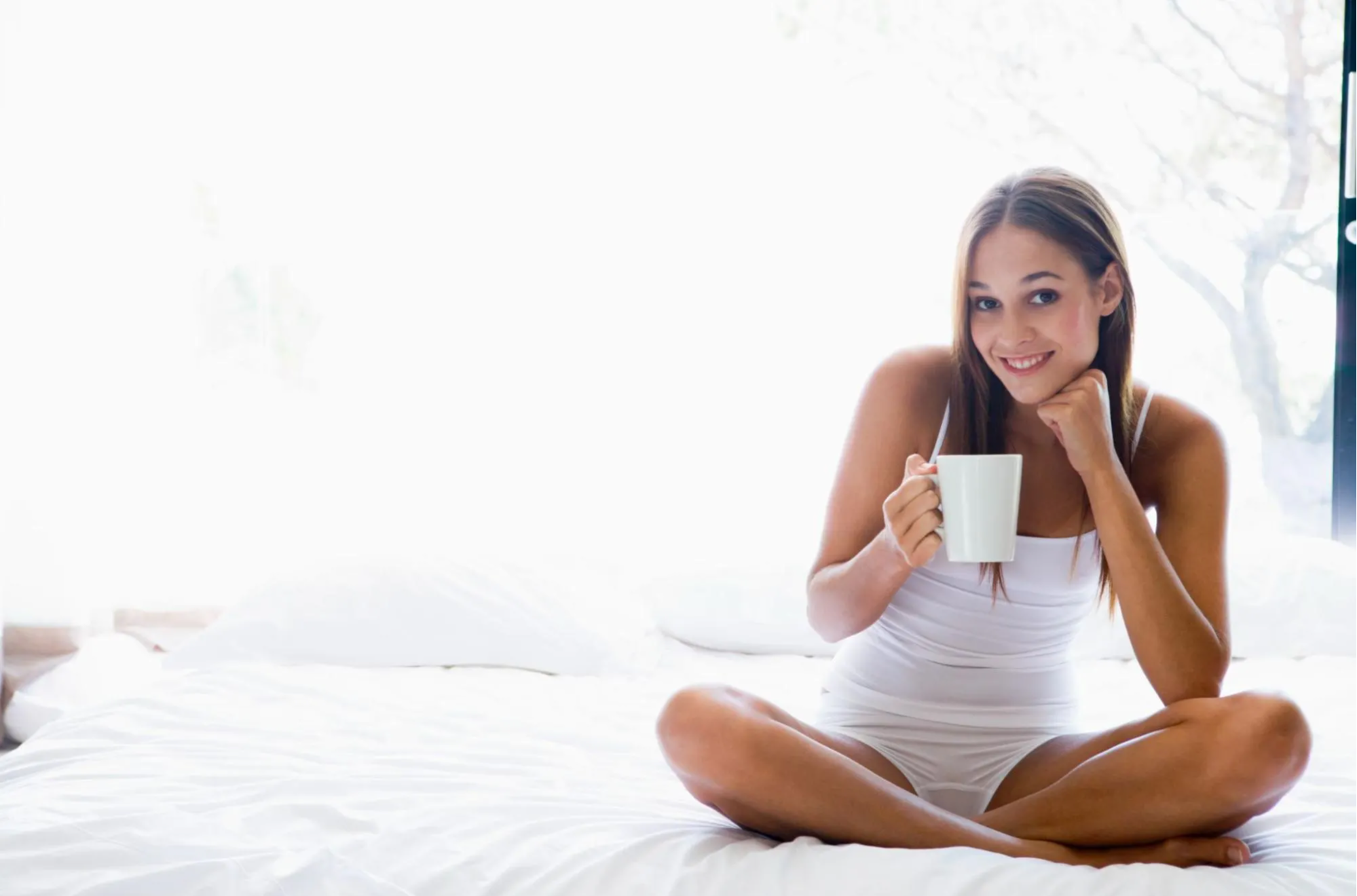 As a result of jam-packed schedules, bedtime may be the only time you have to catch up on social media or watch your favorite show. Screens have become essential to our lives for work, communication and entertainment. But, the mental stimulation that comes from these devices before bed, may be harmful to our sleep cycle (1). Late night texting and scrolling can energize the brain and make it more difficult to slow down our thoughts and fall asleep (4).
Your phone produces a blue light that confuses your brain into thinking it is daylight. Your wake-sleep cycle, known as circadian rhythm, is impacted by light and darkness (5). Choosing relaxing options in dim light two hours prior to bedtime, like taking a bath, stretching or reading can help regulate your wake-sleep cycle and prepare you for bed (4). Keeping your bedroom cool, dark and quiet can help you drift off to sleep. If you are finding it difficult to sleep in a completely silent room you can also play soft music or white noise to settle your mind (6).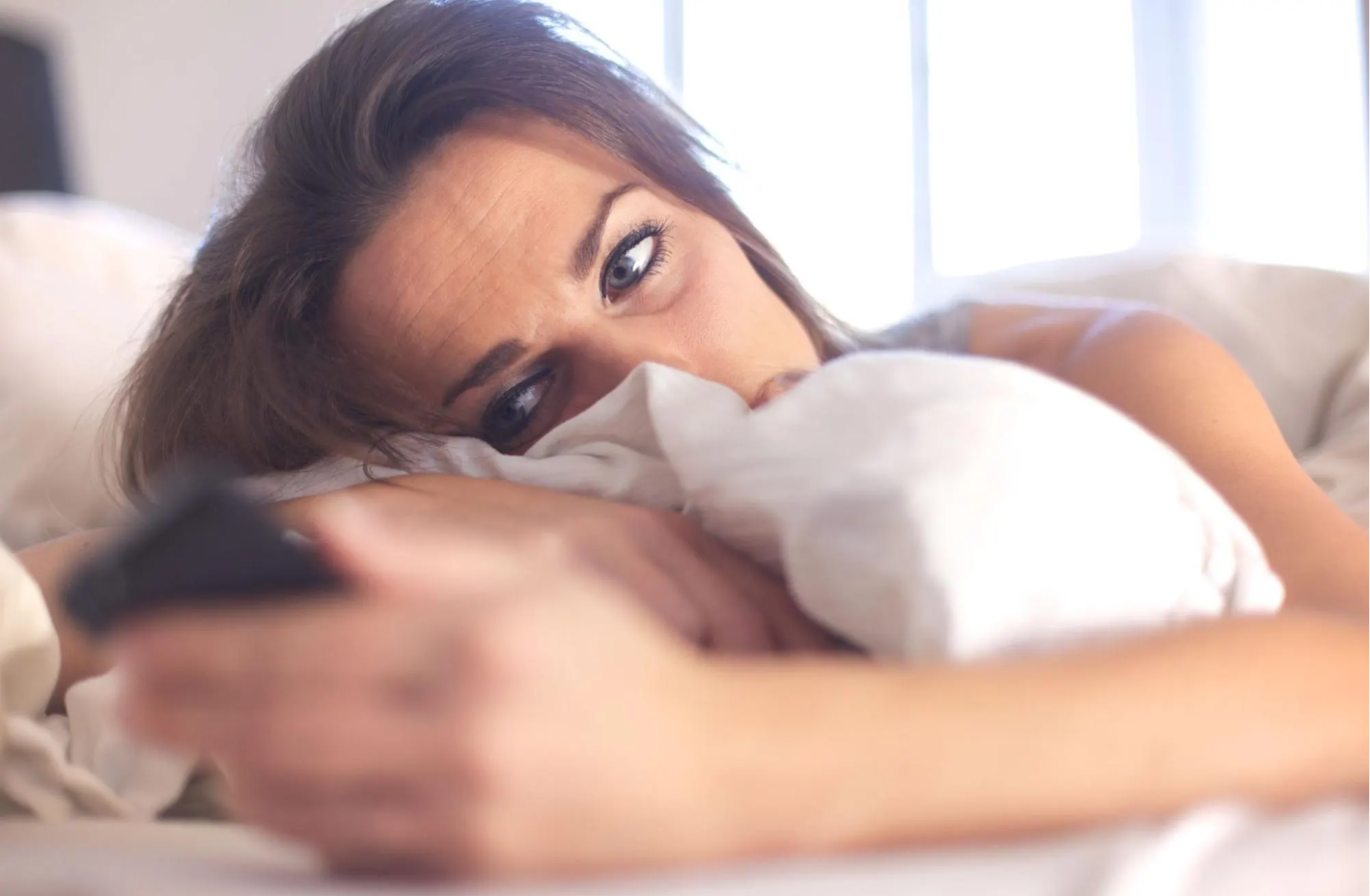 It works well to take your kids to the park to run off that extra energy, so why not do the same for yourself? At least 30 minutes of moderate exercise on a daily basis can improve your ability to sleep at night. A combination of aerobic workouts, strength training and yoga can improve your overall health and lead to reduced anxiety. This may ultimately affect your sleep in a positive way. Exercising intensely too close to bedtime could adversely have a negative impact on sleep because it can wake you up. However, every person is a little bit different, so try finding a time of day that exercise works best for you (7).
Overcome Stress with Mindfulness: The Shortcut to Snoozetown
The majority of people fall asleep 10-20 minutes after their head hits the pillow (1). For some of us, the tossing and turning can last for hours. That added pressure of needing to fall asleep can lead to overthinking about falling asleep, making the problem even worse.
Bringing mindful practice into your daily and bedtime routines can reduce the bedtime blues and improve your quality of sleep (1). Jason C. Ong conducted a study about applying mindful techniques to sleep. It brought awareness that sleep is a process our bodies are naturally designed to do without force and outlines steps to better mindfulness that can improve the quality of each night's sleep (8).
- Beginner's Mind: Every night is a new night. Change your routine slightly from the night before to find the routine that works for you. Do not compare today to yesterday.
- Non-Striving: Sleep is a natural process, like digesting food, it is something that just happens to the body and cannot be forced.
- Letting Go: Having expectations about the quality or length of sleep that we need can lead to unnecessary worry. Allow what will happen and let go of the day and welcome sleep to come.
- Non-Judging: It is important not to see being awake as a negative outcome. See that time before you fall asleep as rest. That rest is beneficial for your body and mind, try not to judge yourself for not being asleep yet.
- Acceptance: Give in to the idea that sometimes sleep will come naturally and sometimes it will not. If you are laying in bed wide awake and you can feel that sleep will not come anytime soon, you can get out of bed and change your environment for a while. This allows your body to not associate your bed as a space of being awake.
- Trust: Have trust in your body that it can self-regulate as it is designed to do given the right conditions. Forcing it to do something it naturally wants to do is only going to have negative outcomes.
- Patience: Developing a regular sleep routine can take time, but it will come! (8, 9)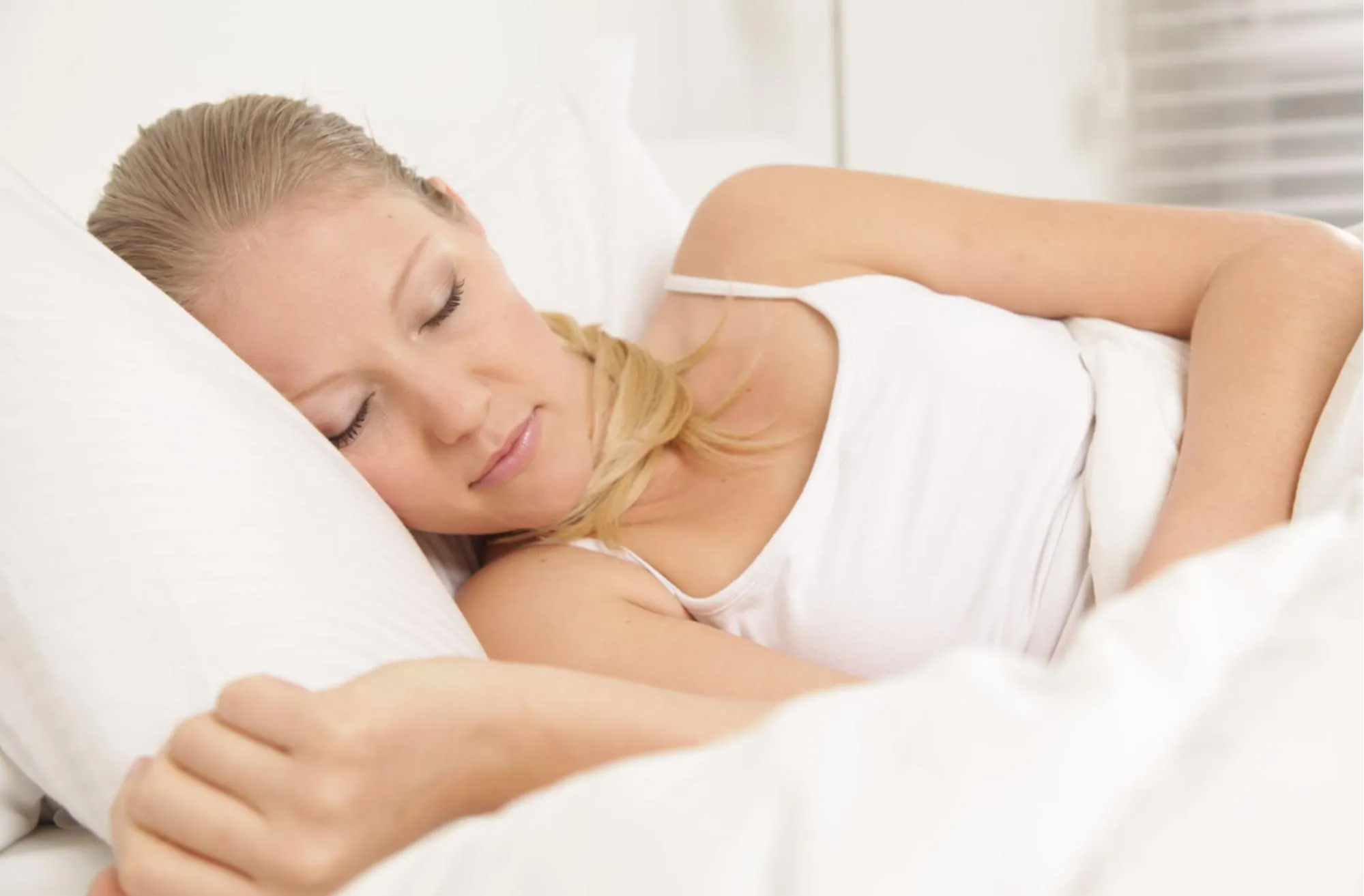 The world is fast paced enough but lately it seems to be riddled with daily stress provoking global events. It is understandable that some days it might be difficult to turn your thoughts off when you climb into bed. But remind yourself that your mind and body are incredibly powerful, so use your mind as a tool to welcome sleep as a natural process and nourish your body. Happy snoozing to all and to all a goodnight!
---
Take Your Next Step with obVus
Begin the journey to improving your posture, breathing, and overall wellness with the help of obVus. Our expertly designed live well and work well products are made to fit into your life with minimal effort needed.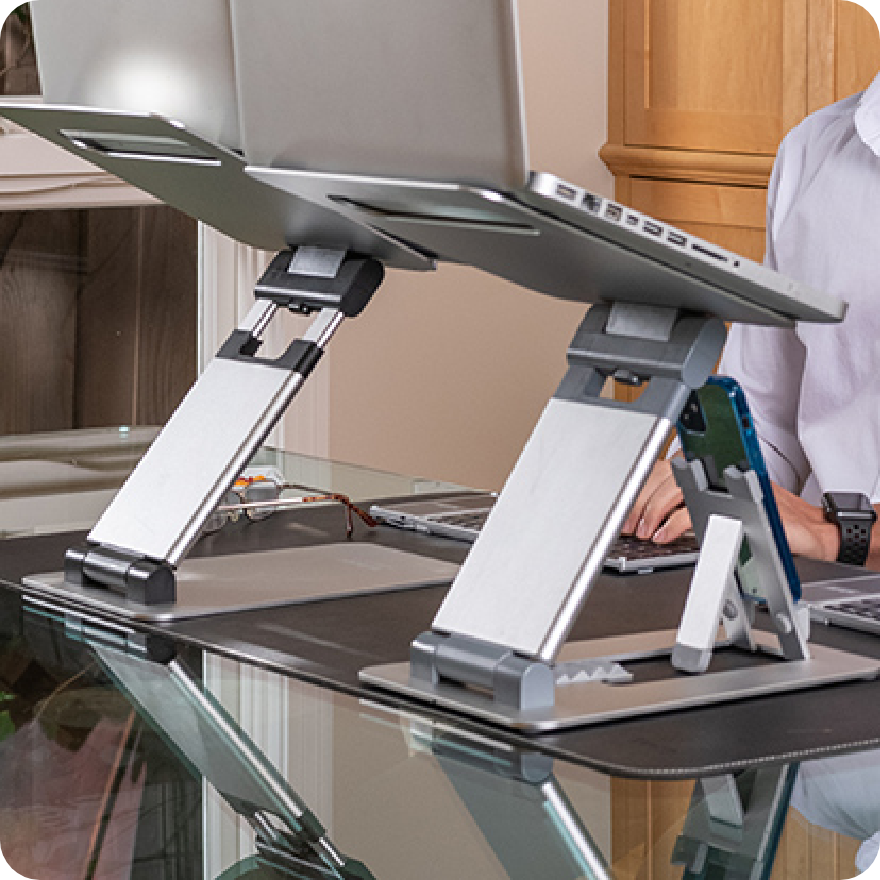 Blog
Learn more
about wellness
and mindful living