5 Ways obVus Solutions Can Help You Achieve Better Health
5 Ways obVus Solutions Can Help You Achieve Better Health
Refresh Your Workspace for Less with these Tech Savvy Essentials!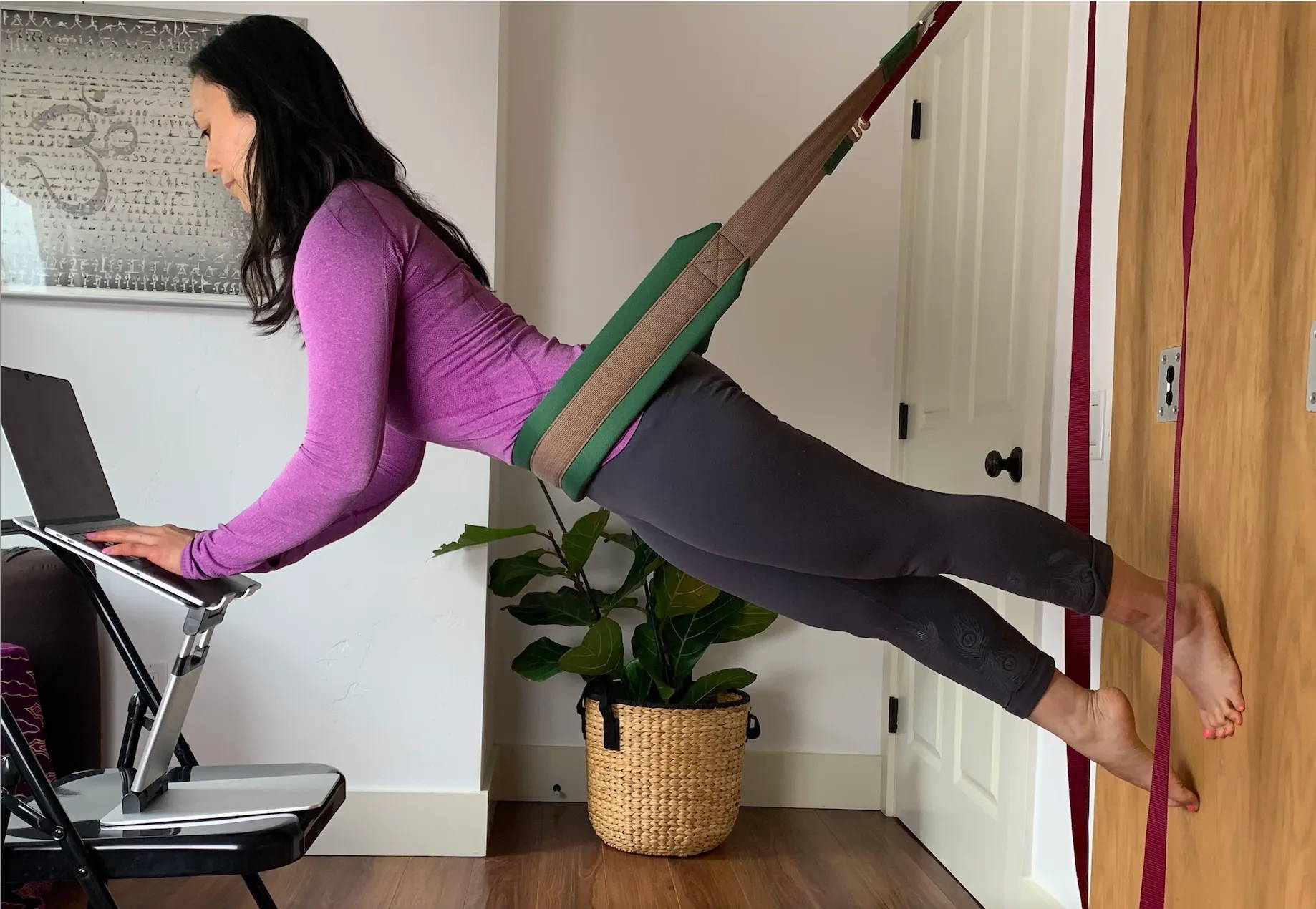 Well-tech company obVus Solutions is passionate about creating products that promote healthy posture and breathing, and encourage you to move about during your day. Science shows there is an inextricable link between posture and breathing; when you enhance one, you enhance the other. (1) Good posture and proper breathing are crucial components of overall health and well-being. Unfortunately, many people struggle with poor posture and shallow breathing, which can lead to a range of health issues including back pain, poor circulation, and decreased energy levels.(2)
A simple break known as a ME/mo (ME moment) can help to reverse that awful positioning we're in all day hunched over our computers. Moving several times throughout the day rather than completing one hour of exercise leads to greater alertness and less fatigue. It's beneficial to take a two minute break every 30 minutes to get up from your desk and move around. Just a few moments walking around the house or stepping outside to grab the mail can help to reduce stress, increase productivity, and calm your thoughts
obVus Solutions is helping users "work-well-everywhere" with an award-winning ecosystem of products and services that optimize productivity by addressing anatomy, physiology and engineering to enhance well-being, prevent injury and condition healthy work habits. obVus Solutions can help by providing products designed to help people of all ages and activity levels improve their posture, reduce pain, and increase their overall sense of well-being. Here are just a few ways obVus Solutions can help you improve your posture and breathing.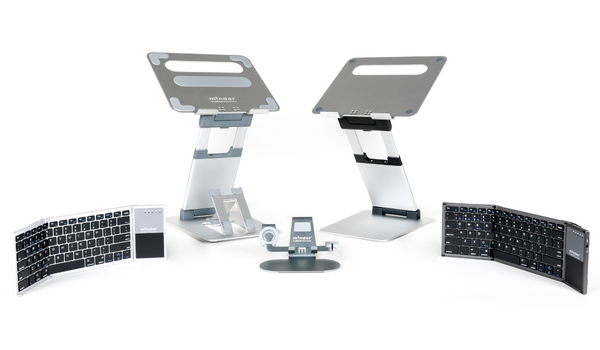 1) Ergonomic Laptop Tower Stands 🇺🇸
obVus Solutions offers two award winning Laptop Tower Stands that are designed to elevate your screen to eye level, reducing strain on your neck and shoulders. The Laptop Tower Stands are adjustable, allowing you to find the perfect height and angle for your needs. The light-weight design gives users the flexibility of either sitting or standing - without a standing desk - saving valuable space. Since obVus cares about our planet, the original Laptop Tower Stand is made from sustainable recycled aluminum. Plus, they're made from high-quality materials, ensuring that they're durable and built to last.
The original Laptop Tower Stand is now proudly made in the USA, bringing jobs back home! "We're excited to bring production back from overseas to the U.S.," said Ken Rosenblood, founder and CEO of obVus Solutions. "With an investment of $4 million, this new location will allow obVus to better meet our customers' needs by expanding local manufacturing capabilities, which will increase both the production quality and speed of our well-tech offerings while bringing jobs to the area. Shifting production back to the U.S. also allows us to offer a more sustainable product line. Eventually, we expect the bulk of obVus Solutions' product line will be 'Made in the USA'."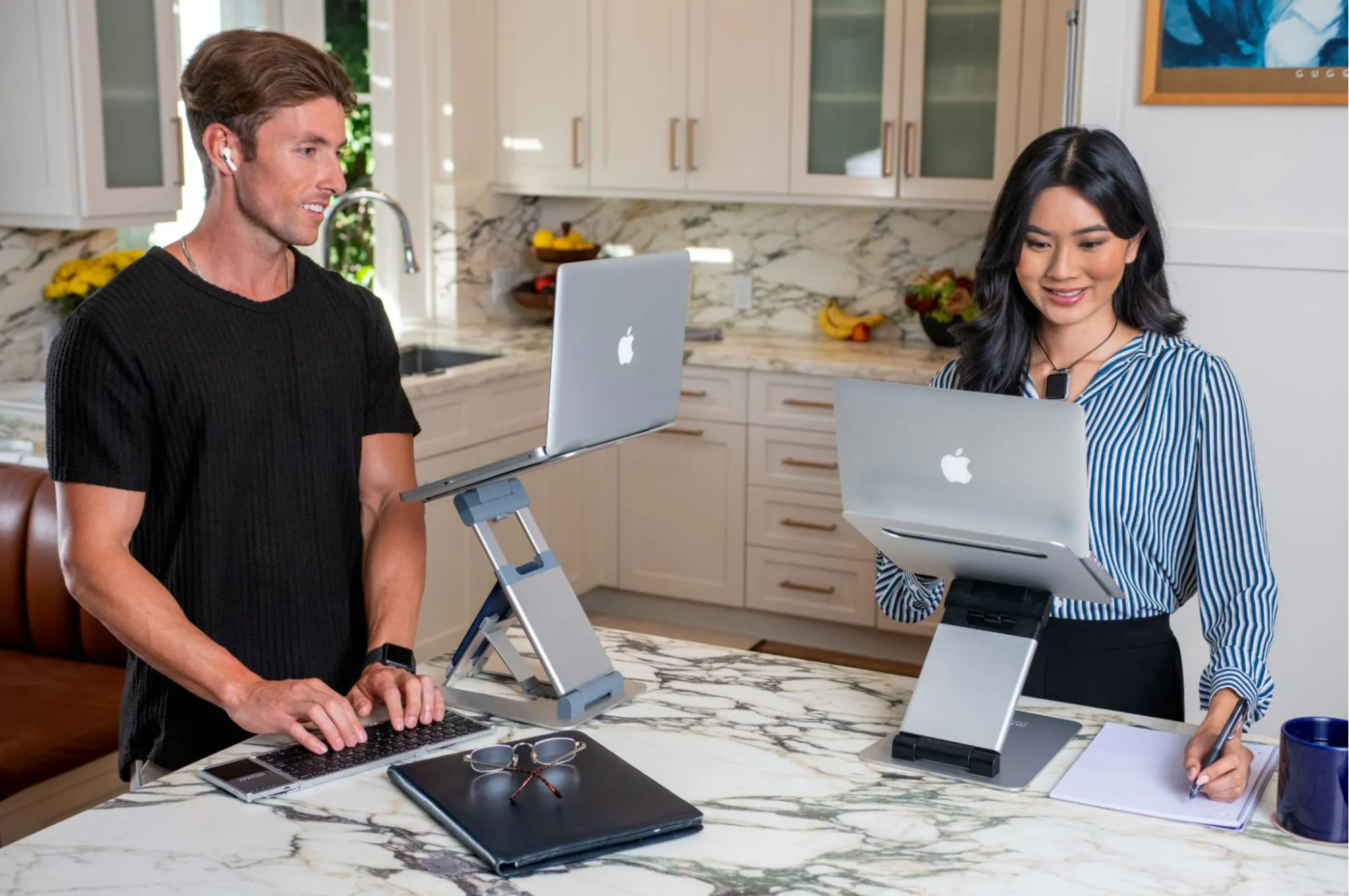 2) Portable Folding Keyboard
The obVus Solutions Bluetooth Portable Folding Keyboard is the perfect accessory for anyone who wants to maintain good posture and typing form on-the-go. It's compact and lightweight, making it easy to take with you wherever you go. Plus, the Portable Folding Keyboard is wireless and connects to your devices via Bluetooth, so you don't have to worry about tangled cords or cables. It's only slightly bigger than a smartphone when folded up, so you can easily pop it into your purse or backpack. Take your typing on-the-go with the obVus Solutions Bluetooth Portable Folding Keyboard!

minder is the one and only app you need to mind all your wellness. minder leverages your Apple Watch and AirPods Pro to provide patented visual, audio and haptic real-time biofeedback of posture and breathing and beneficial breaks, the most basic of wellness behaviors, to elicit users to start down their path to wellness. It's designed to help you develop better habits and stay mindful of your health throughout the day. minder makes change possible by helping you create a plan with small, achievable steps. minder works to make healthy habits fun and produces outcomes clinically proven to reduce stress and IBS, increase strength, improve blood pressure and reduce chronic back pain.
minder incorporates breathing options such as "Box Breathing" and "Diaphragmatic Breathing" along with a variety of soothing, relaxing nature and ambient sounds. minder improves and conditions posture through 360-degree, real-time biofeedback, visual prompts, audio chimes and soft tapping vibrations. With the minder app, you'll be able to track your progress, set goals, and receive personalized coaching to help you achieve your health and wellness goals.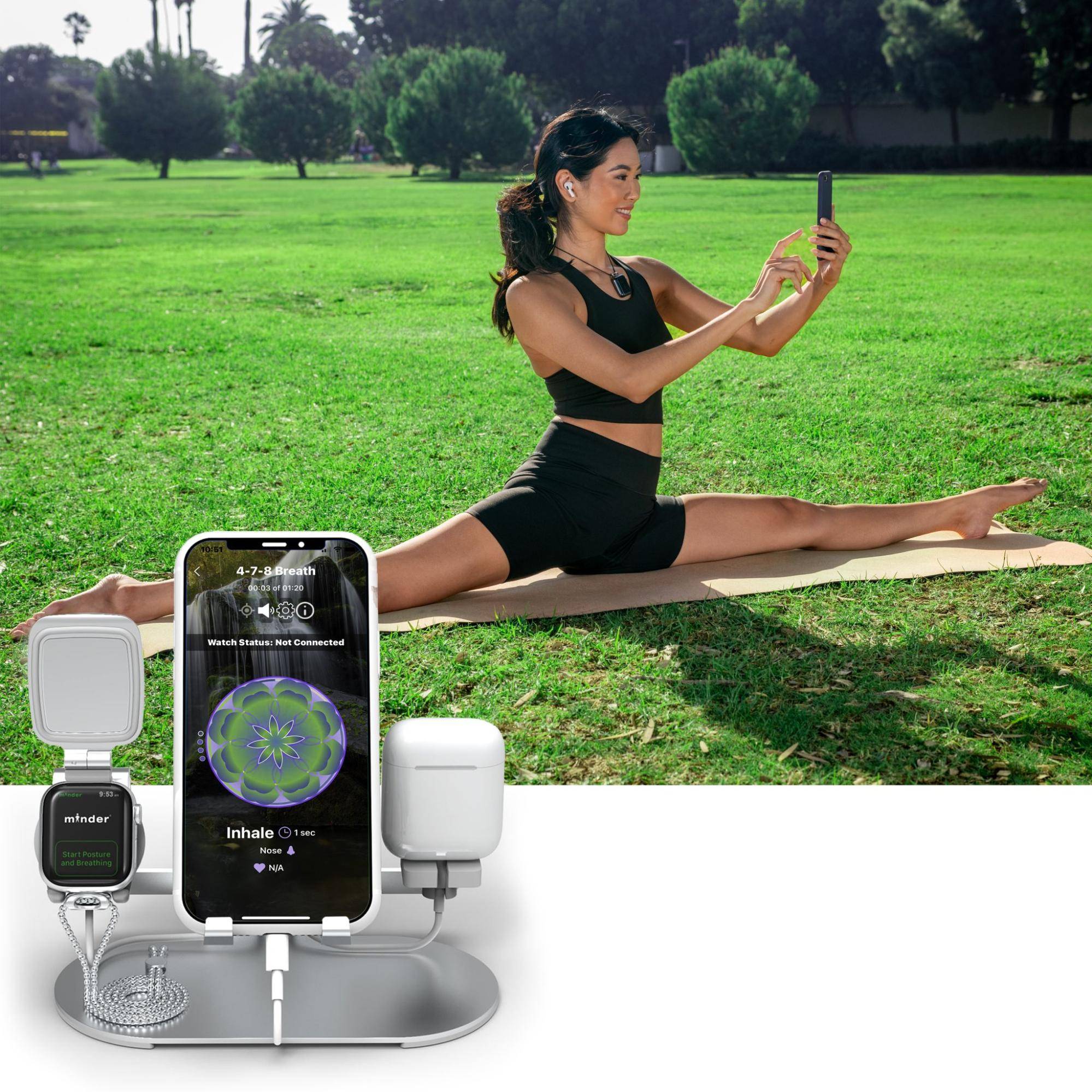 At obVus Solutions, we believe that everyone deserves personalized guidance and support when it comes to their health and wellness. That's why we offer health coaching services to our customers. Our team of certified health coaches (MinderPROs) are experts in their field and can provide you with the guidance and support you need to achieve your goals. Research shows that expert, personalized health coaching can change health outcomes by reducing stress and anxiety, improving focus and mental clarity and increasing productivity. (4) A MinderPRO can help individuals identify and achieve their health goals by providing support, guidance, and accountability. They can help with a wide range of issues, such as weight loss, stress management, chronic disease management, and overall wellness. MinderPRO health coaches also help with behavior change, by assisting individuals identify and overcome barriers to healthy habits and providing tools and strategies to maintain a healthy lifestyle. As the New York Times says, "We could all use a health coach." (5) Visit www.minderpros.com to learn more.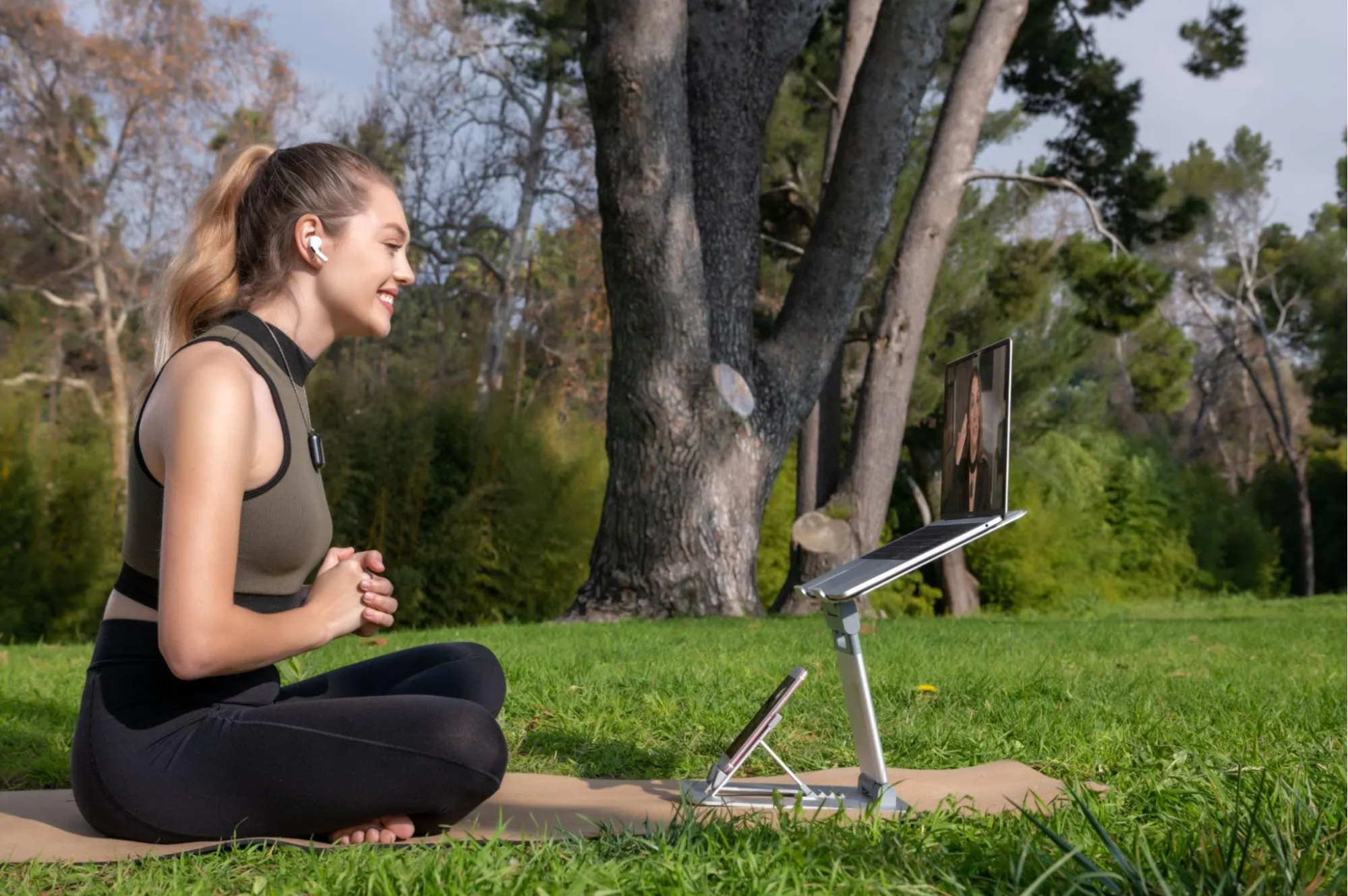 5) Industry-Leading Warranty
obVus Solutions stand behind their products with an industry-leading warranty. They use the latest technology to create high-quality products that truly make a difference in people's lives. Their team is made up of knowledgeable and dedicated professionals who are passionate about health and wellness. They are committed to providing excellent customer service and are always available to answer any questions or concerns, 24/7. The team at obVus listen to their customers and continuously work to improve their products and services based on their feedback. They believe in their products and stand behind them 100%, offering a satisfaction guarantee for peace of mind.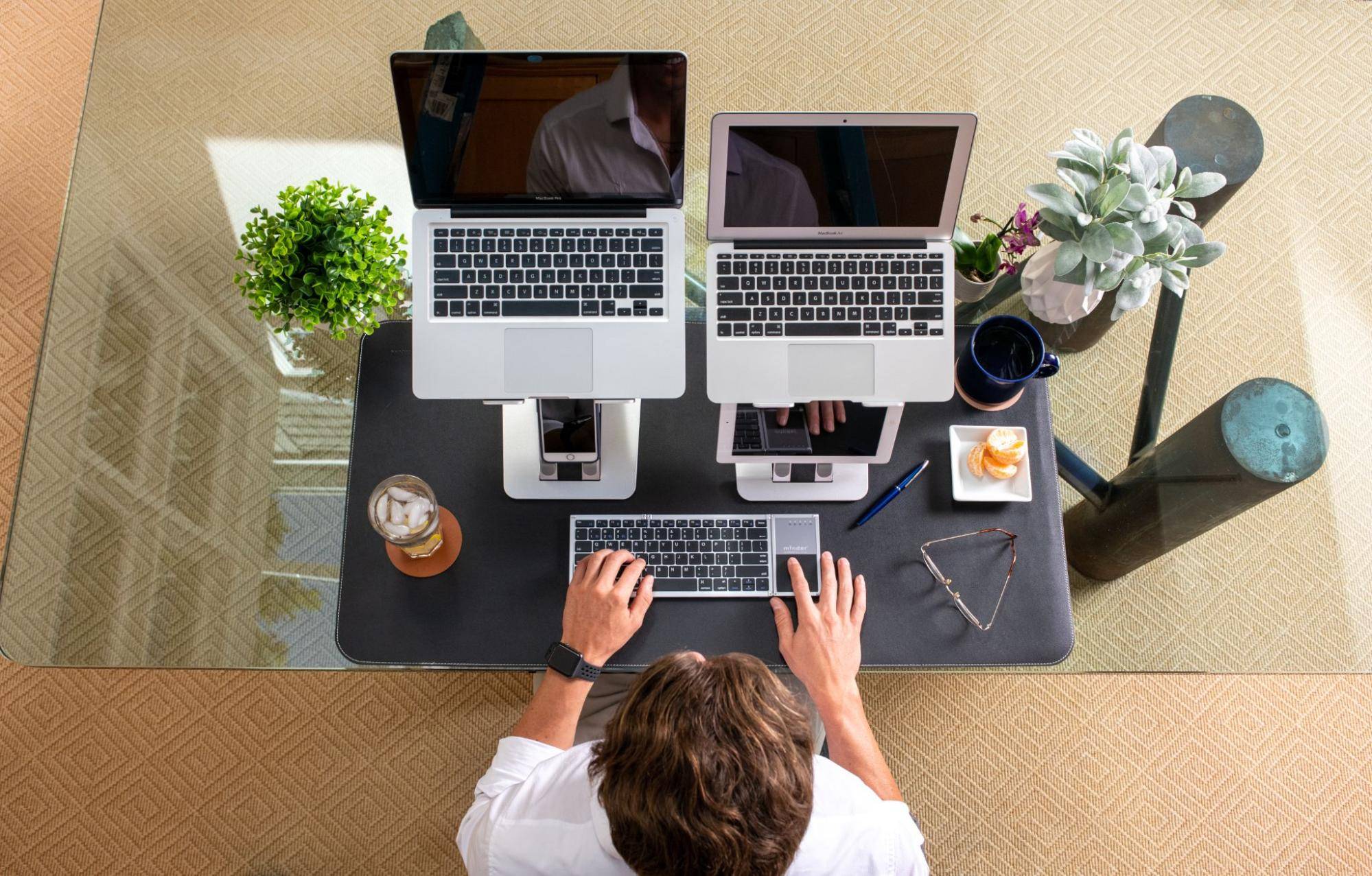 Create Your Pain-Free Workspace Today
In conclusion, good posture and breathing, and taking beneficial breaks throughout your day are important for maintaining physical and mental health. They are interconnected and can influence each other, so it's important to focus on all three to achieve optimal health and well-being. (3) By making improvements to your posture and breathing you can help reduce pain, increase your energy levels, and improve your overall sense of productivity and well-being. Whether you're looking for ergonomic products, a wellness app, or personalized coaching, the company has all the "obvious" solutions you need to take your health and wellness to the next level. Visit their website to learn more about their products and services. www.obvus.me
---
Take Your Next Step with obVus
Begin the journey to improving your posture, breathing, and overall wellness with the help of obVus. Our expertly designed live well and work well products are made to fit into your life with minimal effort needed.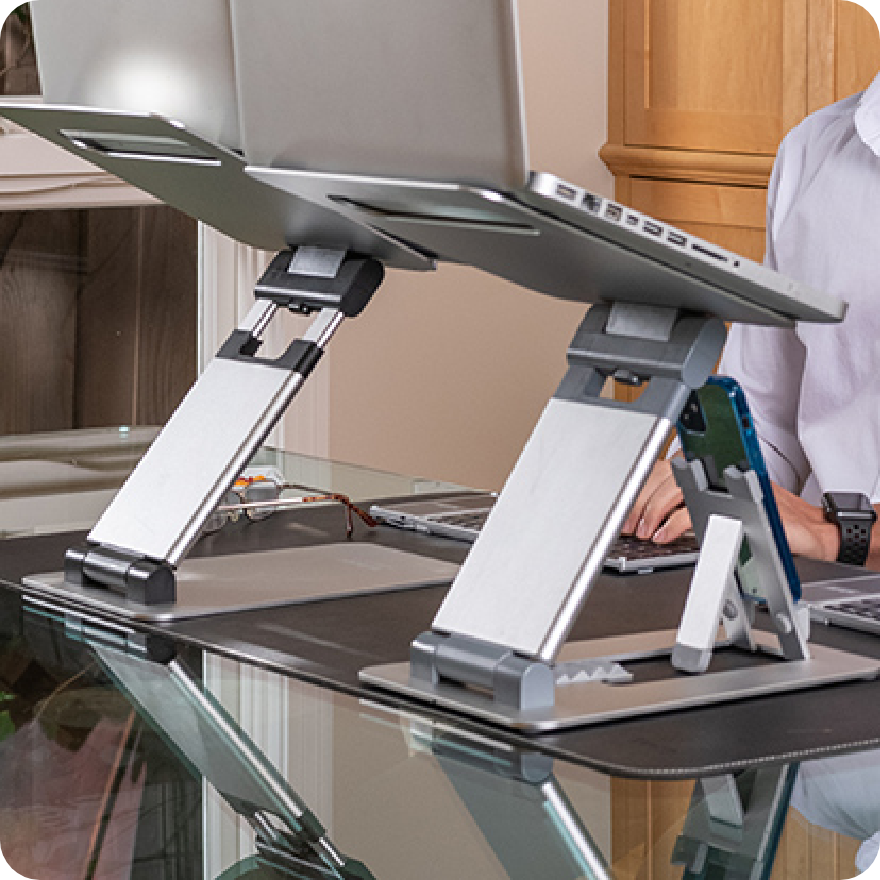 Blog
Learn more
about wellness
and mindful living