for Apple Watch
Unboxing
Select either the clip or necklace to get started

Calibrate minder while finding your Optimal Posture Plane.

Choose to mind your posture in Active or Supported mode

minder's patented technology will alert you by visual, audio and/or vibrating signals to help you mind your posture.
Coordinate Your Posture and Breath
minder's patented biofeedback technology visually displays your breath.

Your Breathe Circle will expand when you inhale and contract when you exhale, but only when you breathe using your diaphragm.

Take a Breathing Me/Mo to get centered, focus and relax.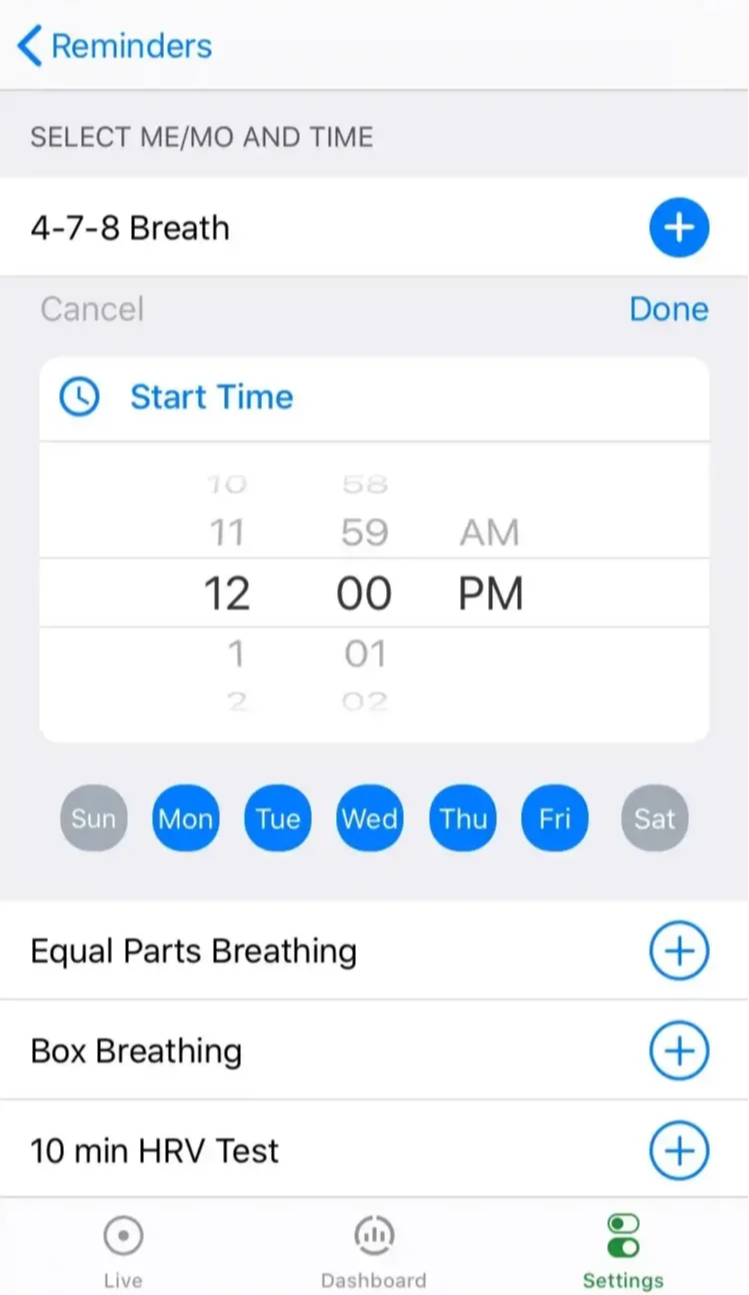 Take a Me/Mo
At pre-set or automated intervals,

minder  serves up level appropriate activities to help you stay mindful of movement.

Customize your Me/Mo schedule to fit your daily routine

minder  automatically tracks wear time, steps, heart rate, goal progress and healthy posture stats. Track your weight and blood pressure through bluetooth enabled devices.
Image of Coach with Client. Rotating with consult and exercise